China Machinery Huajin Casting Co., Ltd.
China Machinery Huajin Casting Co., Ltd (CMHC) is a joint venture between China Machinery Industrial Products Co., Ltd (CMIPC) and Huajin Metallurgical Foundry. CMHC is a large comprehensive metallurgical foundry which covers total area of 200,000 m2. There are 1600 employees including 180 engineers with 40 having attained the senior engineer status. CMHC is vertically integrated with complete capabilities including melting, pouring, heat treatment, non-destructive testing and machining, total annual capacity is 40,000 tons.
China Machinery Huajin Casting Co., Ltd (CMHC) mainly serves Fortune top 500 enterprises of different industries including mining equipment, construction machinery, power generation, metallurgy, oil & gas, shipbuilding, transportation etc. The main casting products are manganese and alloy steel track shoes, drive tumblers, idlers, lower rollers for mining & construction machinery; Axle housings, wheel hubs for mining trucks; Hammers, grates, racks, engine blocks, inner barrels for gas turbine, propulsion shell etc.
Through our sustained efforts, the quality of our products has been recognized by global customers widely. CMHC are certified by ISO9001:2008, ABS, DNV and BV.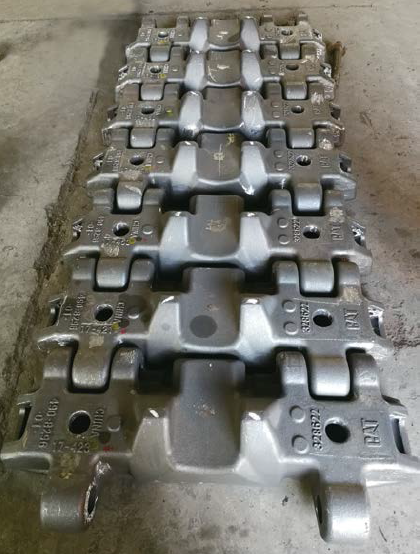 Electric Shovel Crawler Shoes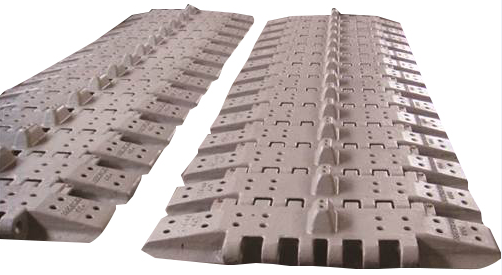 Crane Track Pads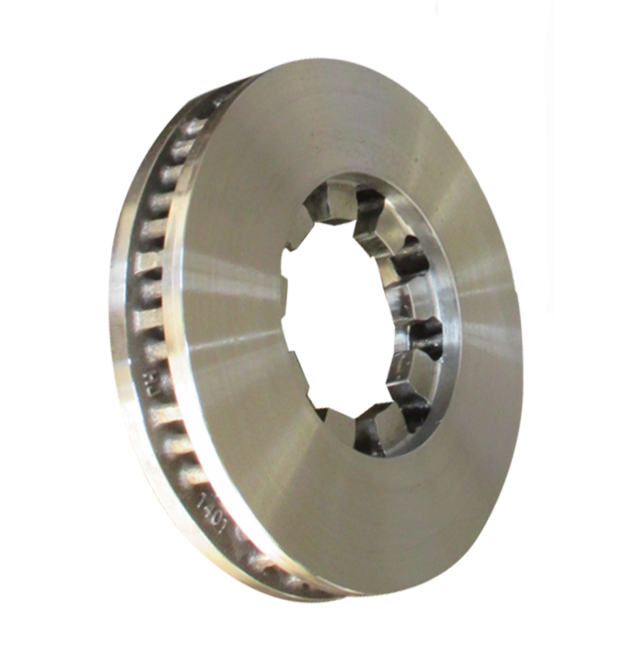 Brake Disc for high speed train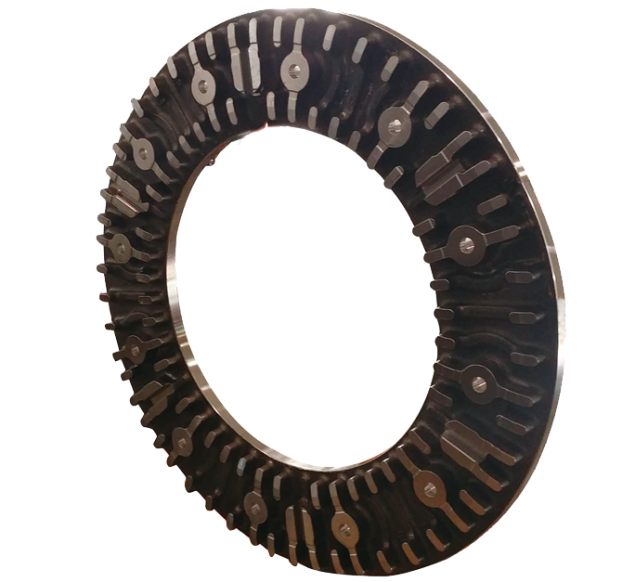 Brake Disc for high speed train