CMEC-Undertaken Candelabro Water Plant Phase-III Project Features in Series Reports on Angolan National TV
  From August 30 to September 1, the CMEC-undertaken phase-III construction of the Candelabro Water Plant, a key project for the people's livelihood of Angola, featured on the programme titled "Angola in Progress" produced by Angolan National Television (TPA) and TV Zimbo, Angola's largest private television station.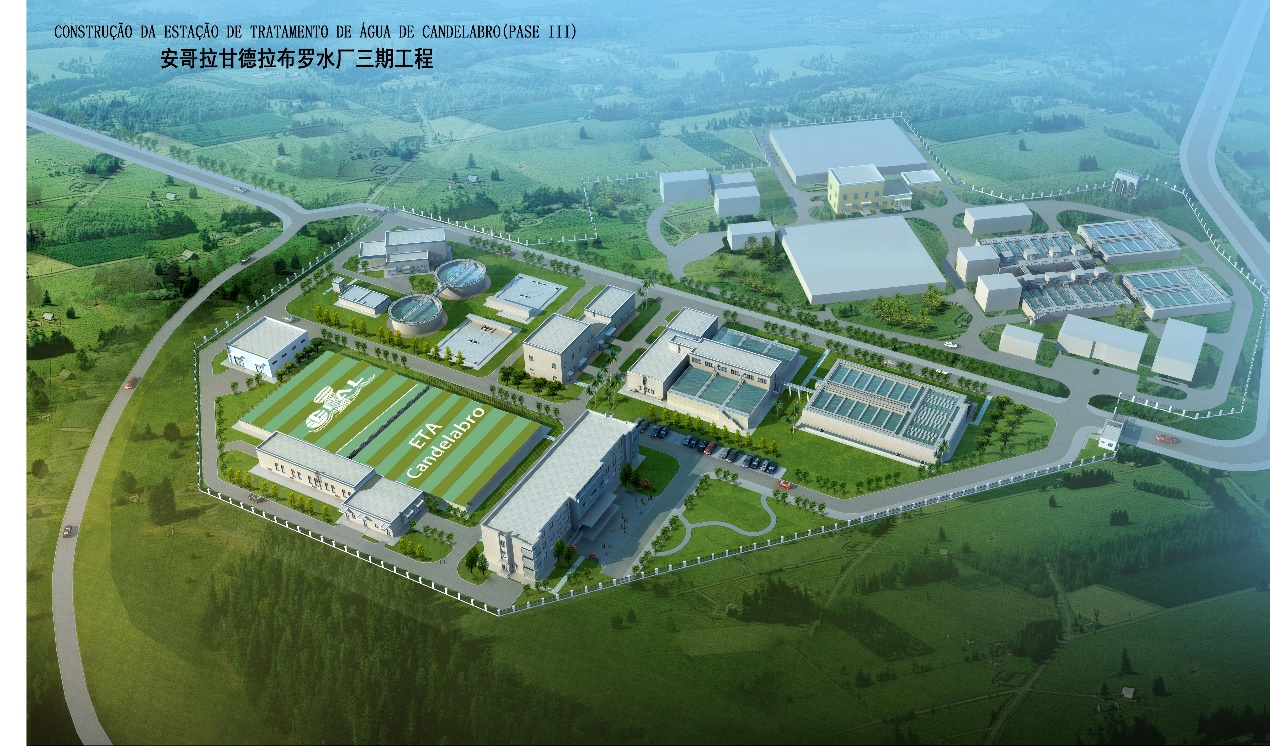 The reports detailed about the project background, scale, construction schedule, quality, the monitoring system for environment and safety and epidemic prevention. Upon completion, the project will be interconnected with the phase-I and II water plants constructed by CMEC. Water quality will be monitored to realize steady, reliable and even water supply through remote collection of water sample data and centralized scheduling. The phase I, II and III projects of the plant will have a daily capacity of 210,000m3, which will benefit nearly 2 million people in nine regions, including the capital Luanda, Mulenvos, Marcal, Funda, Candelabro, Cazenga, Sequele and Cacuaco. They will form the "Candelabro Water City" to greatly alleviate the shortage of drinking water.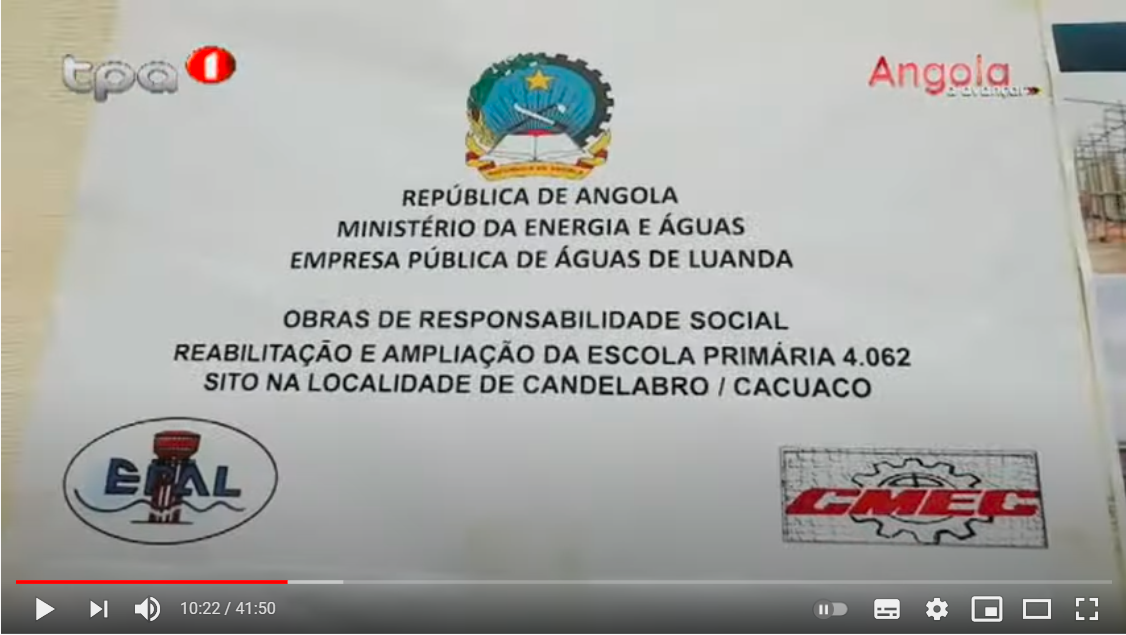 The reports also highlighted the project team's sustainable and systematic training for local technical and administrative managers. Also, the project department had established a technical management and operation team for the owner, helped the owner realize the transformation from project construction to economic benefits, and turned assistance into local endogenous impetus so as to make the project a truly useful one that performs well.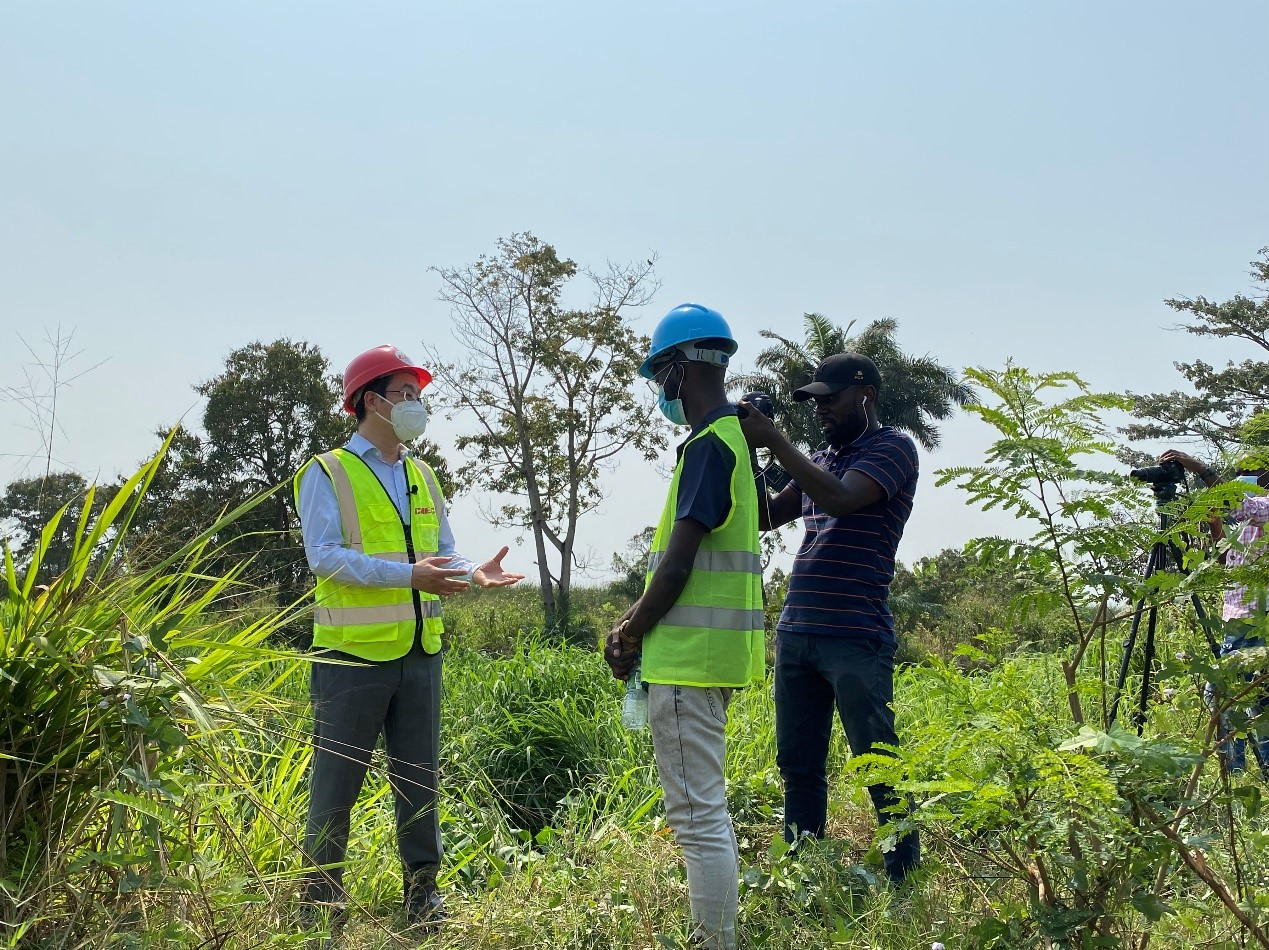 The coverage also told the story of local employees who have worked for CMEC for more than a decade and have grown up with CMEC. Some employees from CMEC studied at universities and returned to work for CMEC after graduation as assistant engineers and those engineers specializing in safety, mechanical projects, and surveying. Some were trained to become technical backbones, while some to serve as clampers and welders at the site. Some bought land and built houses after working at CMEC. Local employees said in interviews that CMEC has given employees ample opportunities for career development. Amid the pandemic, the Chinese company distributed epidemic prevention supplies such as masks and alcohol disinfectant gel among employees and regularly organized them for nucleic acid testing. Any employee who can participate in the project that is so essential to the country has been deeply honoured with a sense of happiness, security and belonging as a member of CMEC.
  During the implementation of the project, CMEC had continued to fulfil its social responsibility by helping local residents build roads, water intake stations, churches, schools and sports venues and creating convenient conditions for residents. What CMEC had done for locals deserve praise.
  All the three Candelabro Water Plant projects were constructed by CMEC's 2nd Complete Plants Division. The phase-III water plant is scheduled to be completed in March 2022.