China Machinery Engineering Corporation Makes Donations and Undertaking the Construction of Quarantine Facilities to Assist Maldives in Fighting Against the Epidemic of Novel Coronavirus Pneumonia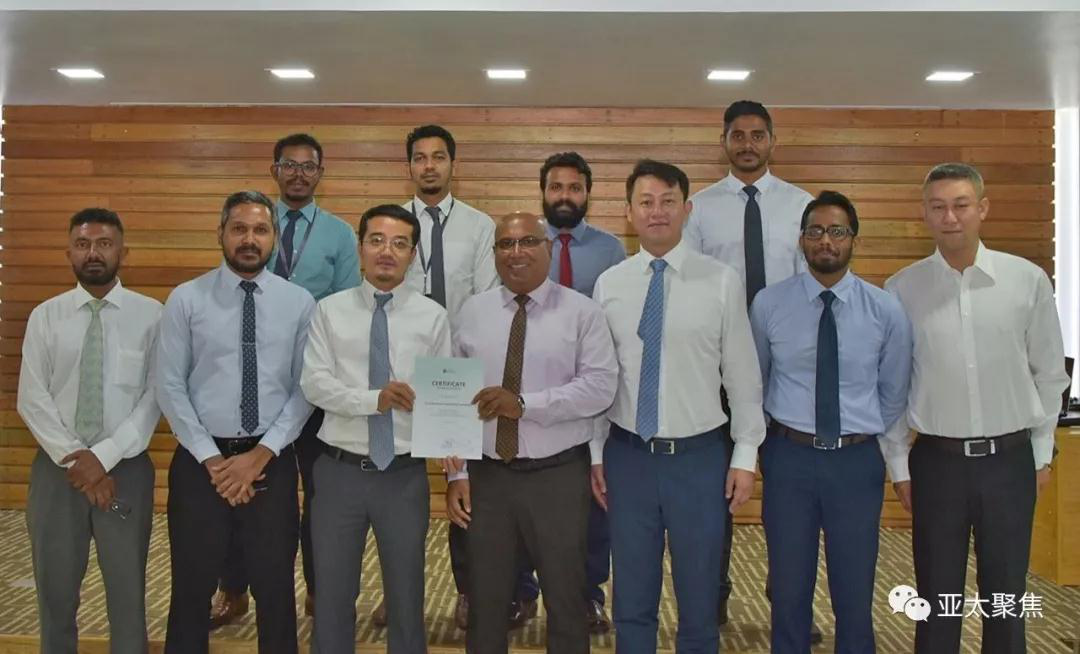 On February 17, a handover ceremony was held in Maldives for the completion of quarantine facilities for the novel coronavirus pneumonia constructed with the donation of China Machinery Engineering Corporation (CMEC). With the construction of facilities to fight against the epidemic of novel coronavirus pneumonia in this "vacation wonderland", the project has received positive comments from the Maldivian side and also received full recognition and strong support from the Embassy of the People's Republic of China in the Republic of Maldives. Sohail Ahmed, Chairman of Maldives Housing Development Corporation, Liu Xiaoda, General Representative of CMEC in Maldives and other people attended the handover ceremony.
To prevent the spread of the coronavirus epidemic, the Maldivian government recently asked the state-owned housing development corporation to set up a temporary quarantine area on the Hulhumale Island and welcomed Chinese companies to actively assist in the construction. In response, CMEC contributed to the construction of private bathrooms in the temporary quarantine area and completed the task as scheduled.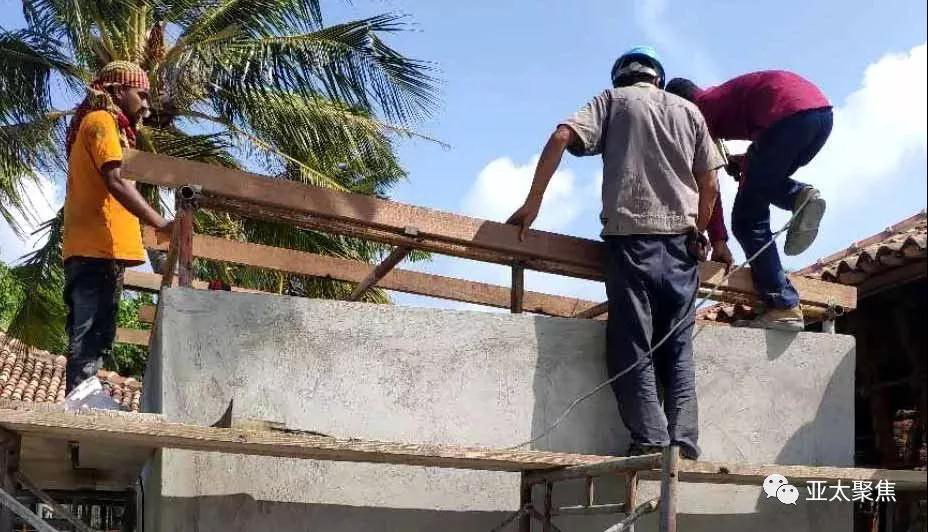 Ahmed said in a speech at the ceremony: Since its entry into Maldives, CMEC has undertaken a series of major livelihood projects, especially the construction of the Phases I, II and III of the housing project, which has made a significant contribution to solving the housing problem for local people and established a good image of Chinese enterprises among Maldivian people.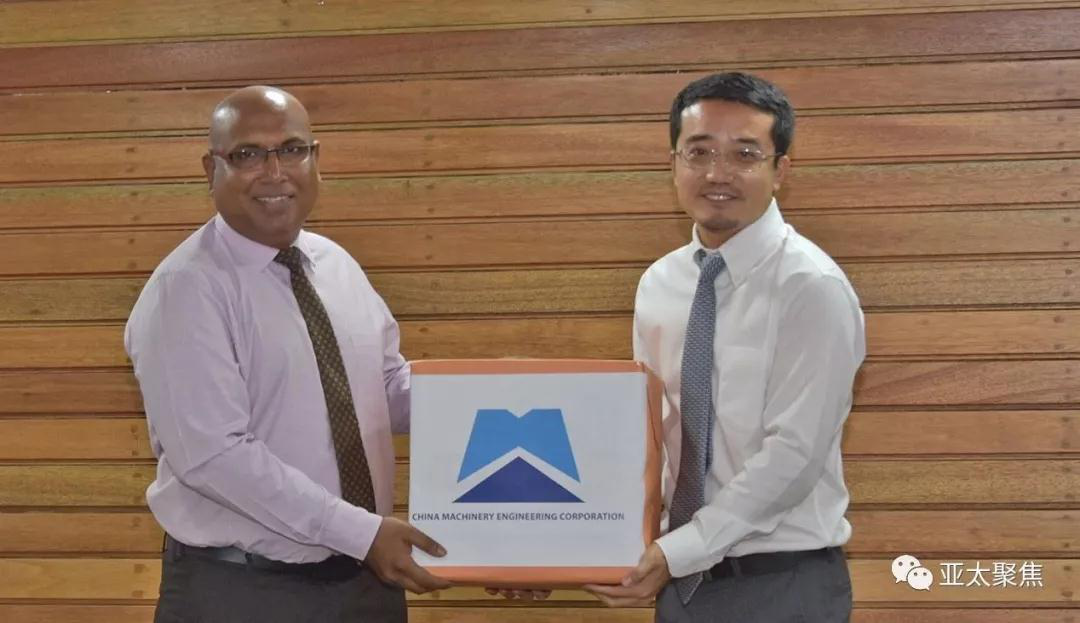 Today, CMEC also donated a batch of protective materials to Maldives, including ethanol and protective equipment, while delivering the epidemic prevention and control facilities. These donations are conductive to the effective prevention and control of the epidemic in Maldives, for which we are deeply grateful. The Maldivian people unswervingly join hands with the Chinese people in the battle against the novel coronavirus epidemic, and firmly believe that the Chinese people will overcome the epidemic and return to normal life as soon as possible.
Liu Xiaoda said: In the face of the epidemic, the Maldivian government and Maldivian people have given firm support to the Chinese people. President Solih sent a letter of sympathy on the epidemic to President Xi Jinping and donated one million cans of tuna to China. Shahid, Minister of Foreign Affairs of the Republic of Maldives, has expressed sympathy and support to the Chinese people on various occasions. Videos taken by local friends to "cheer" for China and Wuhan vividly embody the true friendship between Maldives and China.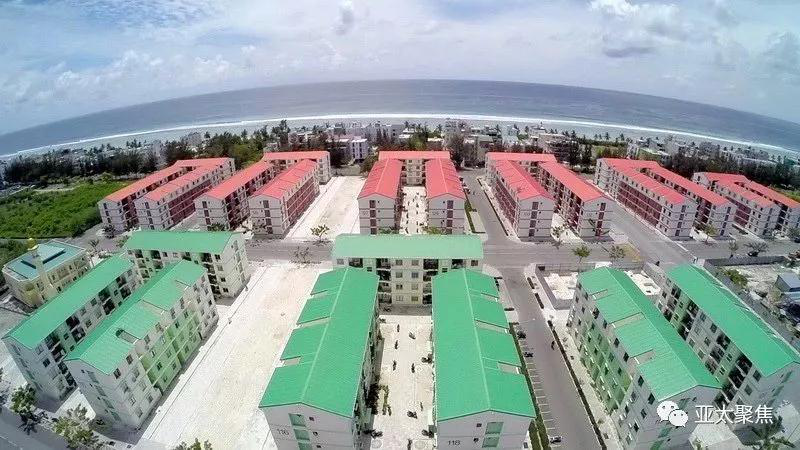 Phase I of the Maldivian housing project undertaken by CMEC
We help and support each other in the face of common danger. We believe that as long as China and Maldives join hands, we will overcome all difficulties and certainly win the fight against the novel coronavirus epidemic.
The related link is as follows:
https://mp.weixin.qq.com/s?__biz=MzA3Mjg0NzYzMQ==&mid=2724814407&idx=1&sn=e1651efe59d0e0fa8bebdc54806c69df&chksm=b885e6278ff26f31e37f02a21f9bffa2250c40aae03cb77b92c1af7108a666e668f667919ec9&mpshare=1&scene=23&srcid=&sharer_sharetime=1582099193365&sharer_shareid=6b795871c7e07f3df7c1fba2554a0894