CMEC Group Headquarters (CMEC) Awarded EPC Contract for an Agricultural PV Power Project in Baise, Guangxi
Lately, CMEC Hong Kong, Zhongnan Consulting, and JK Institute, all of which are member enterprises of CMEC Group Headquarters (CMEC), won the bid and signed the EPC contract for a 300 MW agricultural-PV power project (150 MW in the first phase) located in Pingguo City, Baise, Guangxi. More than 3000 mu (201 hectares) of reclaimed land in the mining area of Guohua Town, Pingguo City will be used for project construction. Through the mode of power generation in the upper part and agricultural planting in the lower part, a demonstrative agriculture-PV complementation project will be built to help ecological restoration in the mining area.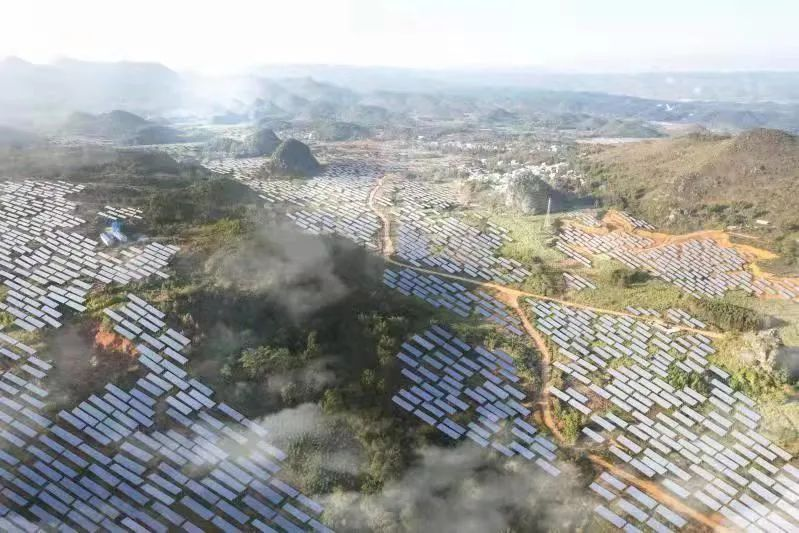 This is a market-oriented and competitiveness-based construction project of Guangxi Zhuang Autonomous Region in 2021, and has been included in the Autonomous Region's list of key projects. The project is owned by BJ ENERGY INTL, developed by CMEC Hong Kong, and technically supported by Zhongnan Consulting. JK Institute as a bidder wins the bid. Then, CMEC Hong Kong and JK Institute will jointly implement the project.
The total investment of the project is about RMB 1.2 billion, and this bid-winning project is the first phase with an investment of about RMB 600 million. The project will be connected to the 220kV Liangwan Substation, with a line distance of 11.2km. It will adopt high-efficiency crystalline silicon photovoltaic modules, with an annual effective working time of about 1060 hours. When completed, it will be the first large-scale centralized photovoltaic project in Pingguo City, capable of supplying about 160 million kWh of clean electricity to the power grid every year.