SINOMACH GM Luo Qianyi Inspects CMEC Group Headquarters (CMEC)
On May 11, Luo Qianyi, general manager and deputy Party secretary of SINOMACH, conducted an investigation at CMEC Group Headquarters (CMEC).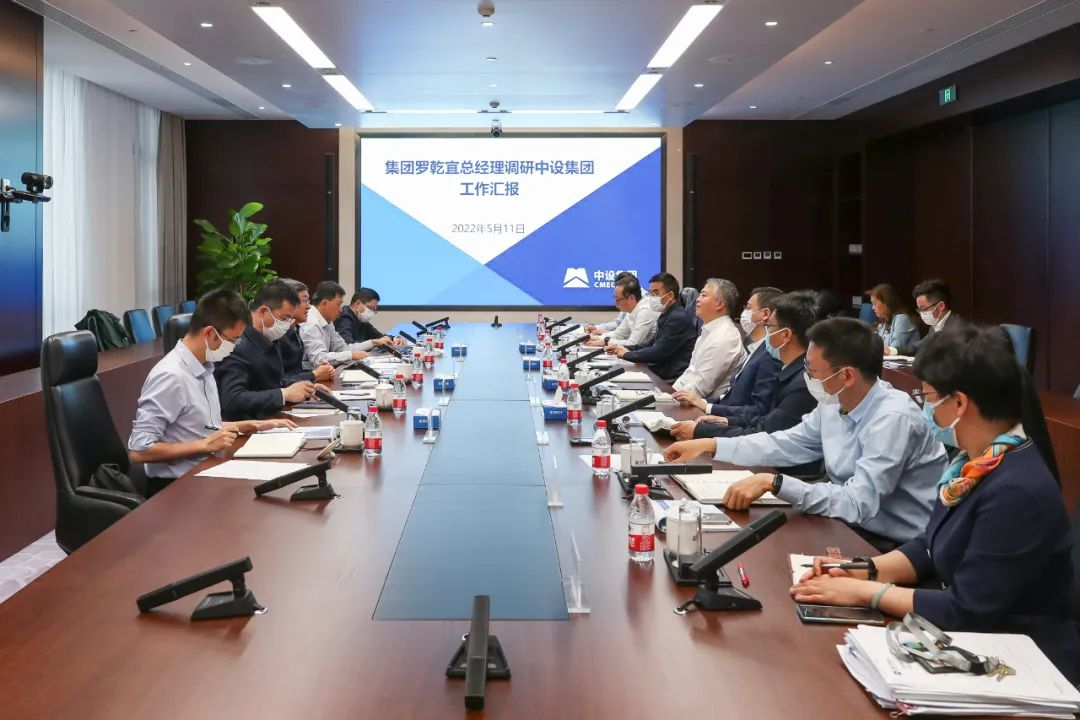 Wang Bo, interim Party secretary and chairman of CMEC Group, and Party secretary and chairman of CMEC, made a comprehensive report on the development history, overall situation, operation and assets, and Party building, as well as the main responsibilities and services in implementing instructions and guidance of General Secretary Xi Jinping and the current opportunities and challenges. In addition, Mr. Wang also reported on the progress of developing CMEC Group into an entity.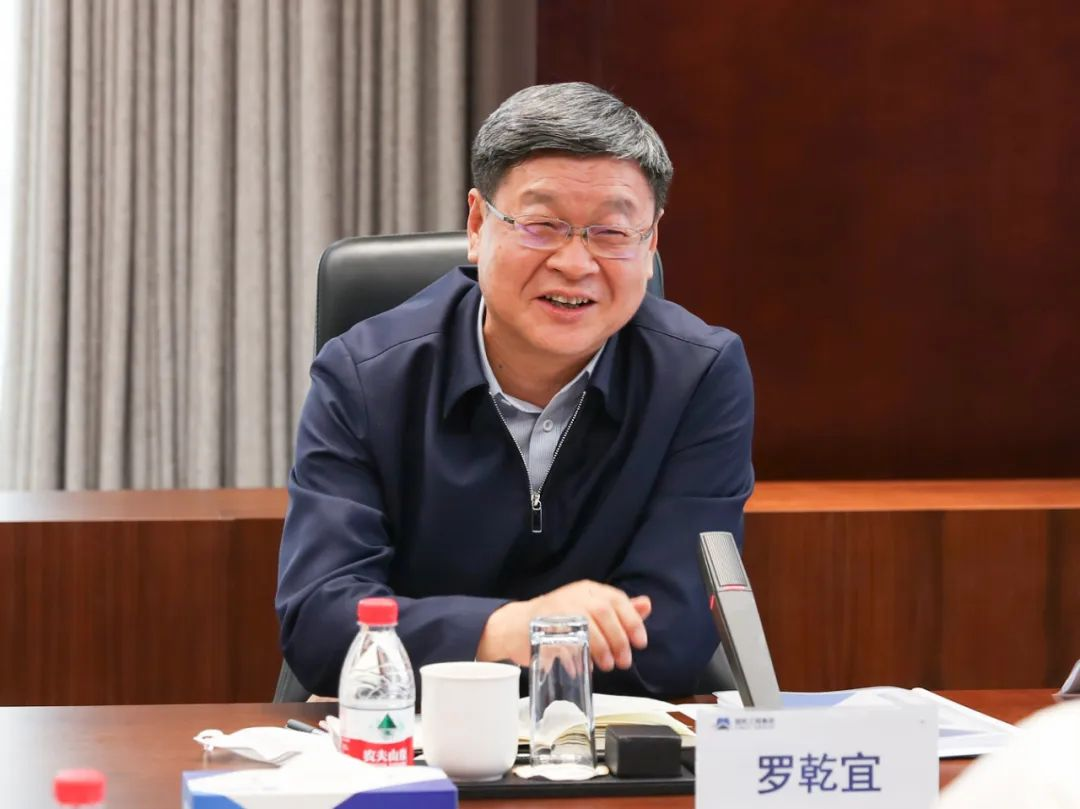 Mr. Luo pointed out that CMEC has developed along with the reform and opening up of the country, with a long history, accumulated outstanding performance and strong strength, and made important contributions to the operation and development of SINOMACH. Mr. Luo recognized the development of overseas business, the strategy of stabilizing overseas business while developing domestic business, and the direction of business transformation, presenting three requirements for CMEC's leadership team.
First, CMEC should strengthen confidence, take the initiative to adapt to environmental changes and steadily advance the transformation and development. It needs to adapt to the new environment and address new challenges, boost the high-quality and sustainable development, focus on core business, build core competencies, and strive for another successful transformation.
Second, CMEC must overcome difficulties to complete the operation tasks with high quality. It needs to handle the relations between stable growth and risk prevention and make every effort to accomplish tasks and targets throughout the year. It must implement the "first issue" project to ensure that it is carried out properly. CMEC Group has had a good start as a whole and yielded initial results. In the next step, it will steadily do a good job of specialized re-organization. Third, the leadership team should strengthen the Party building work and build up a strong force for reform and development.
CMEC must study and implement Xi Jinping Thought on Socialism with Chinese Characteristics for a New Era, learn the value orientation, ideological methods and work requirements, apply them to practise, and advance reform and development so as to achieve good results on the eve of the 20th CPC National Congress.
At the meeting, Luo also gave guidance on workplace safety, anti-pandemic efforts, and fostering of managers.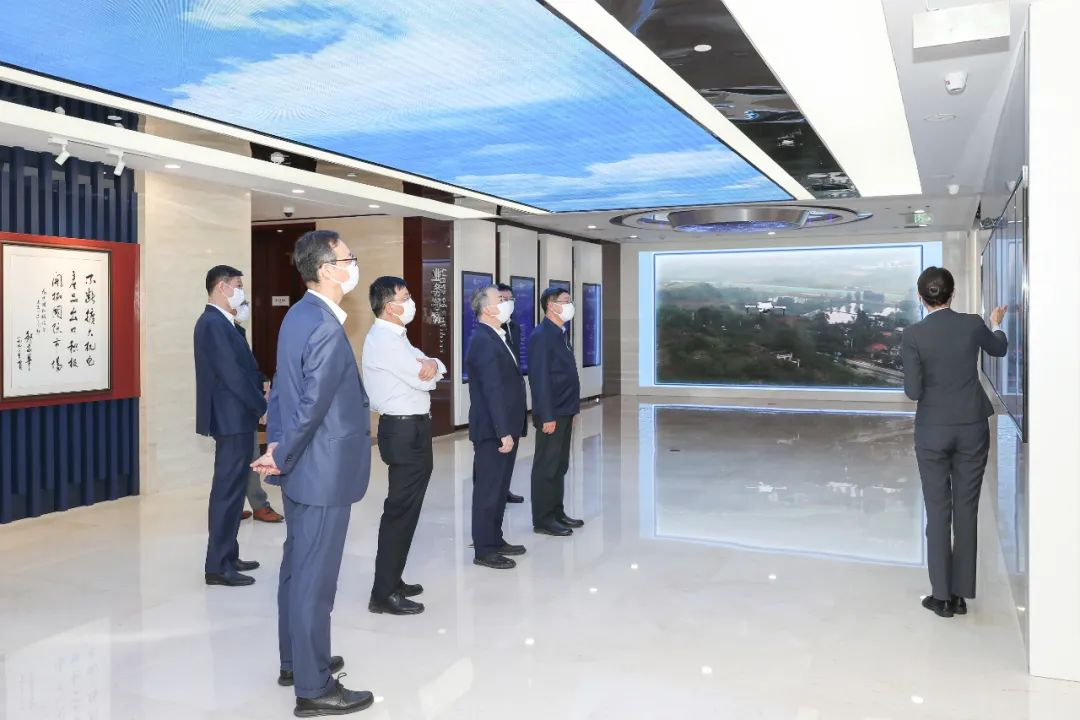 During the investigation, Luo visited CMEC's business exhibition hall and had an in-depth understanding of various aspects.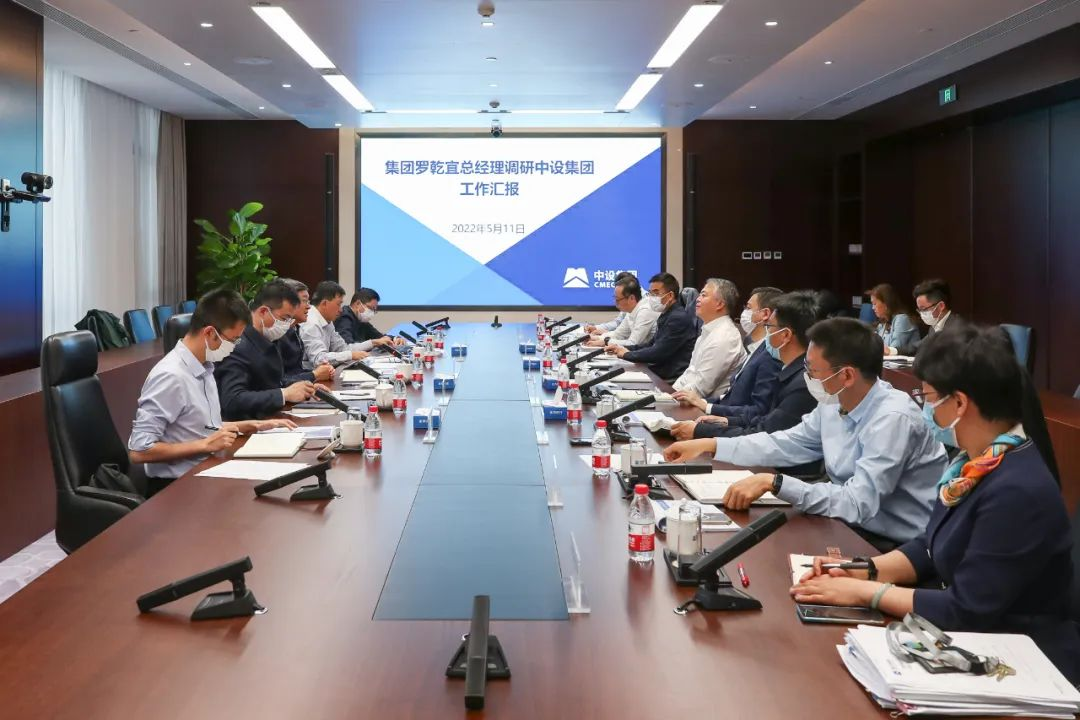 Also attending the investigation were Wang Xiaohu, head of the Strategic Development Department of SINOMACH, Wang Yuhang, head of the Operation Management Department, and Li Cili, deputy director of Office; members of the leadership team of CMEC Group and CMEC and leaders of the Human Resources Department and the Finance and Investment Management Department.