CMEC Wins CBLJ's In-House Counsel Awards
Recently, CMEC's legal teams were granted the "In-House Counsel Awards" by China Business Law Journal (CBLJ) in the areas of "Compliance (Domestic)" and "Construction & Infrastructure". CMEC was once again highly recognized by an international legal media after winning the World ECR's Best Internal Controls for Export Compliance Team Award in 2015 and the "Best In-House Counsel Team Award of the Year in the Global Engineering" by In-House Community in 2016, and after being shortlisted for the "Best In-House Counsel Team Award for State-Owned Enterprises" by Thomson Reuters' Asian Legal Business (ALB) in 2017.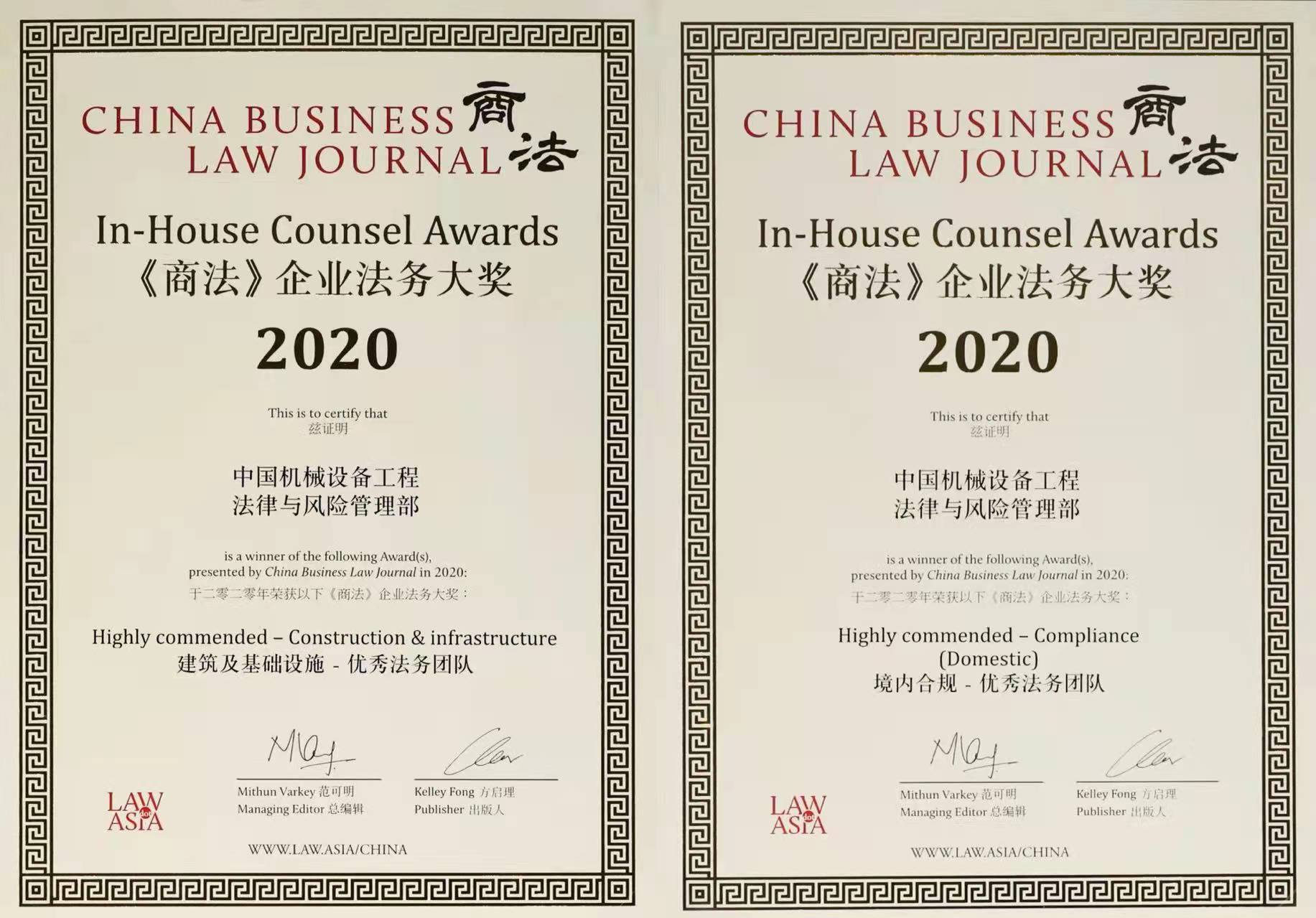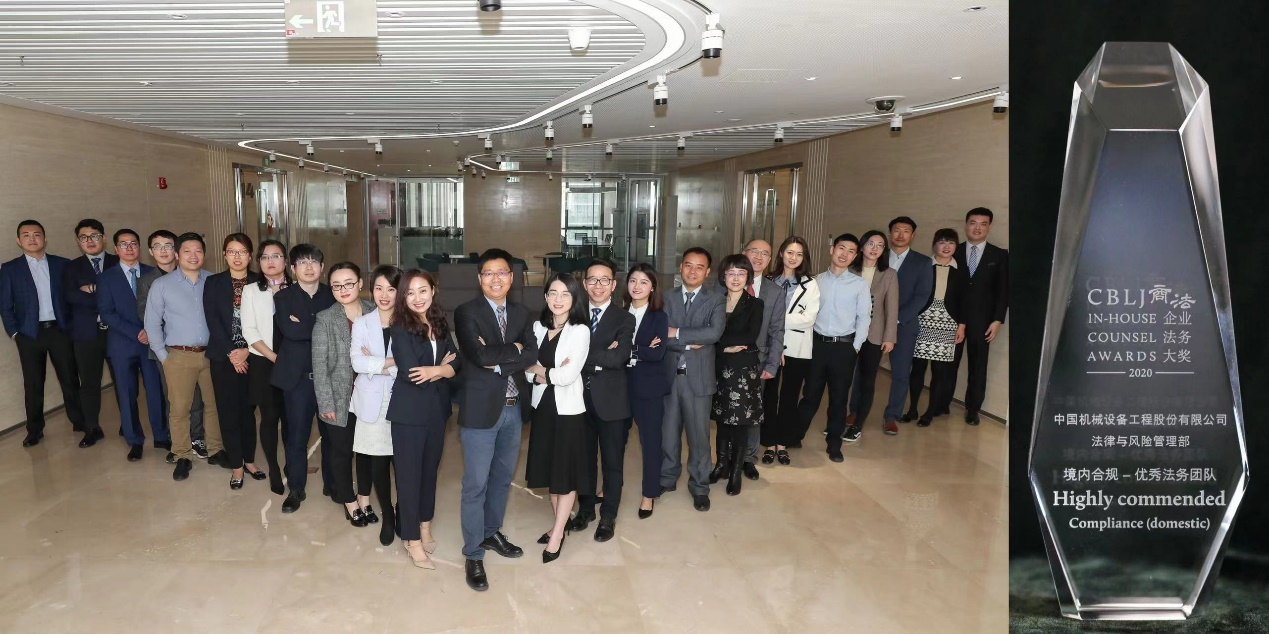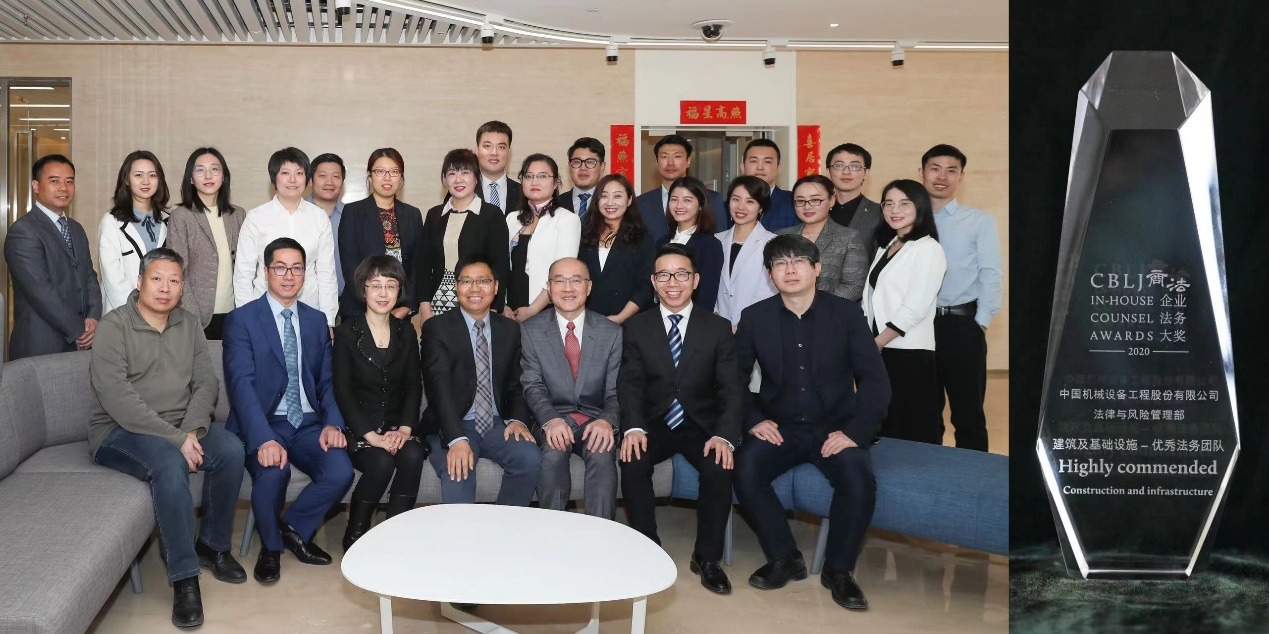 CBLJ, one of the more influential legal journals in the Asia Pacific region, specializes in providing practical legal advice and in-depth analysis for decision-makers, in-house counsels and Chinese and foreign lawyers engaged in cross-border business in China. Since 2019, CBLJ has selected the most excellent legal teams in each industry sector and business area on multiple dimensions, including legal knowledge, efficiency, work creativity, team thickness and examples, breadth of work, technology application and work influence.
CMEC's legal team was selected from a pool of candidates for two awards in "Compliance (Domestic)" and "Construction & Infrastructure", thanks to its extensive experience and expertise.
CMEC's legal team has focused on the development strategy of "stabilizing the overseas business and boost its domestic development" and aimed to make CMEC stronger and better by building itself into a leading global engineering contracting and service provider and continuing to improve the ability to lead and support rule of law, risk control, foreign-related legal protection, active rights protection and digital management. The team has helped CMEC built a rule-of-law central enterprise with better governance, compliant operation, standardized management, law-abiding and integrity. It has adopted a three-pronged approach to legal risk prevention, compliance management and legal supervision. It has advanced the progress of the rule of law system, capability and culture to guarantee CMEC's stability and success, achieve law-based decision-making without violating the law, comply with the operation regulations by keeping the bottom line, and control risks for the strengthened right protection. It has moved the legal function forward by giving full play to the value-creating and supporting role of the law. The legal team has built a "compliant CMEC" in corporate governance, decision-making mechanism and operation behaviour so as to lay a solid rule-of-law foundation for CMEC's high-quality development. This award has won the honour for the company and enhanced CMEC's reputation and influence, demonstrating that rule by law has become its significant soft power. The "risk prevention and control capability" has been part of CMEC's core competitiveness. The "compliant CMEC" has been proven to be highly effective.