CMEC Signs Overall Handover Certificate of Pakistan N-J Hydropower Project
On December 21, the signing ceremony of the overall handover certificate of Pakistan Neelum Jhelum Hydropower Project (hereafter called the "N-J Hydropower Project") undertaken by CMEC was held in Islamabad. The signing of the certificate marks the official completion of the N-J Project's construction period, one solid step towards the full accomplishment of performance targets.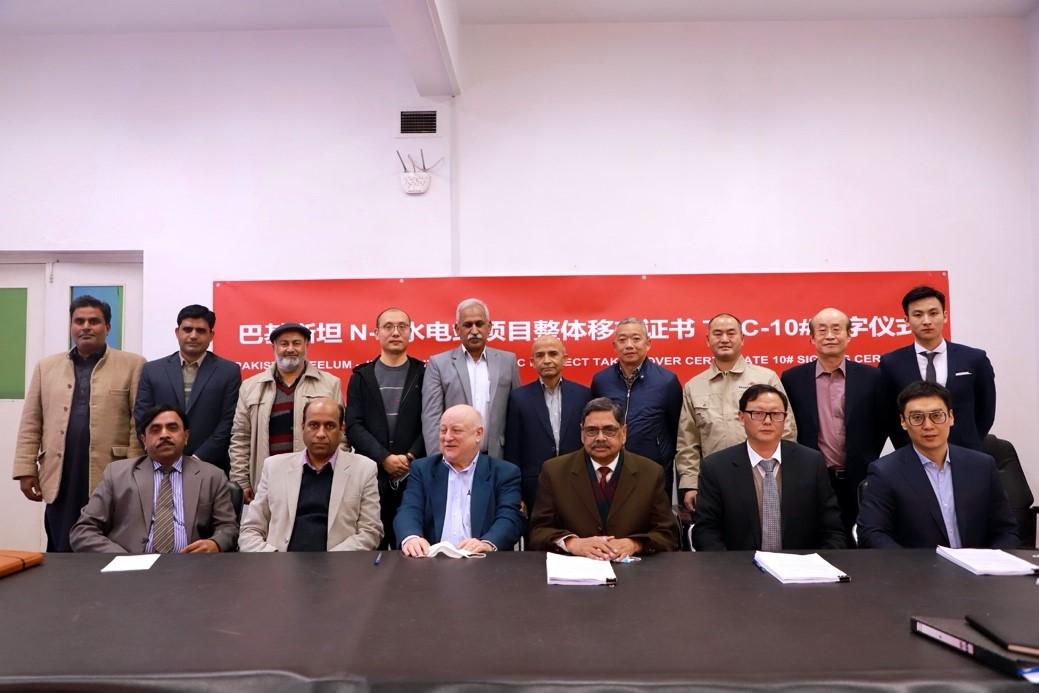 At the signing ceremony of the handover certificate
Located in Pakistan-controlled Kashmir, the N-J Hydropower Project is owned by the Water and Power Development Authority of Pakistan (WAPDA). With huge technical difficulties, the project, one of Pakistan's largest hydropower stations in terms of total installed capacity, has been highly valued and supported by the Chinese and Pakistani governments. In May 2013, the project loan agreement was signed in the presence of then Chinese Premier and then Pakistani Prime Minister, with the Export-Import Bank of China offering the loan. In April 2018, the first unit was connected to the grid. The Prime Minister of Pakistan attended the grid connection ceremony, speaking highly of the contractor for creating an engineering marvel through hard efforts. The project generates about 5.15 billion kWh of electricity annually, making up 12 percent of Pakistan's hydropower generation capacity. It has dealt with the electricity shortage of 15 percent of Pakistan's population.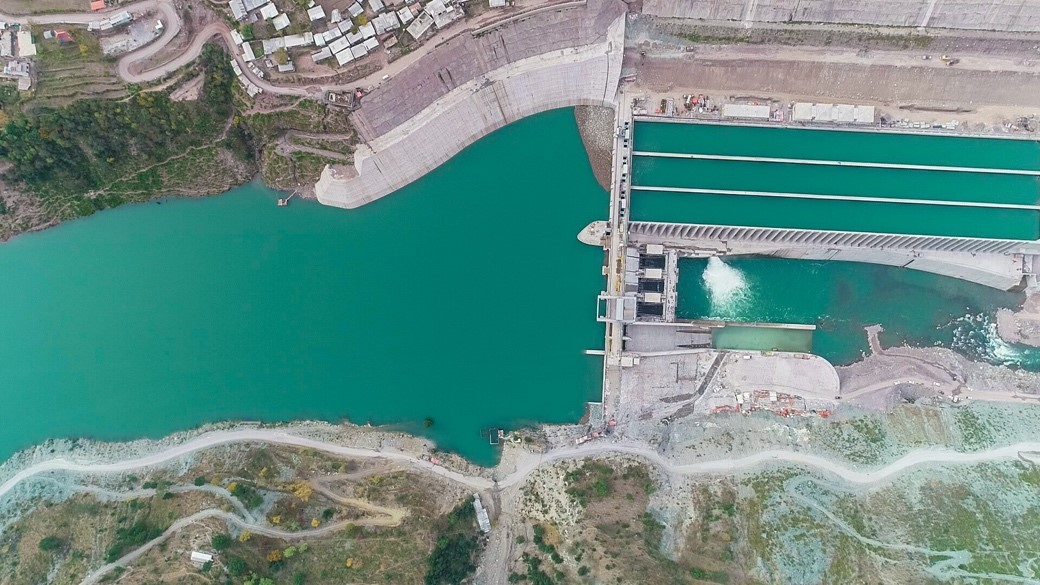 The dam area of the N-J Hydropower Project
The N-J Hydropower Project has adopted tunnels to divert water for electricity, with a maximum head of 420 meters. It is equipped with four of the world's largest mixed-flow hydraulic turbines at this head, with a total installed capacity of 969MW. In the N-J hydropower project, CMEC pioneered the world's first application case of a high-head mixed-flow hydro generator set. CMEC, the electromechanical turnkey contractor, has driven the export of domestic hydro generator sets of this type, breaking the Western monopoly in Pakistan. In addition, CMEC has carried out technical innovations in the 525kV non-connector technology for cables and the application of new-type bonnet in the unit's tailwater maintenance, which has solved the technical difficulties and ensured the project's progress.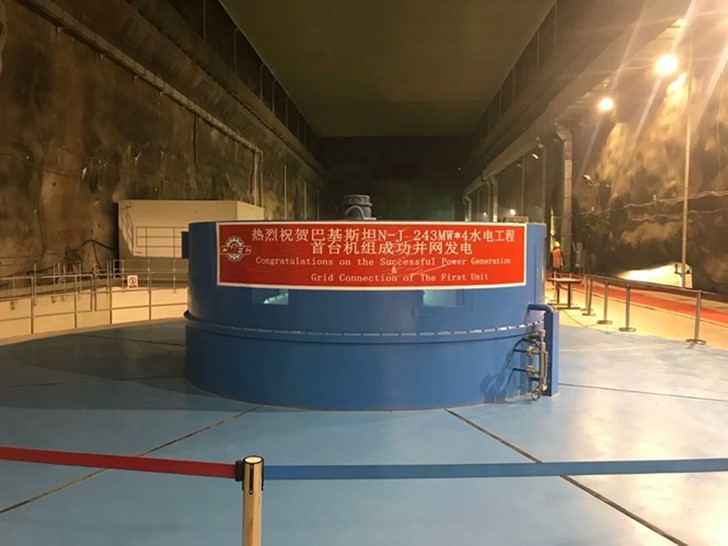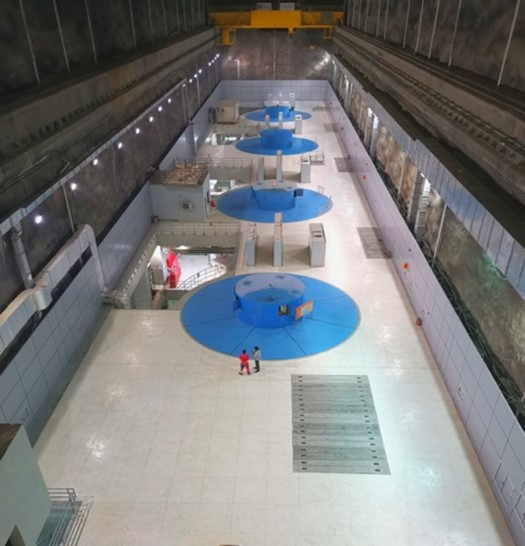 The first unit is connected to the grid, generating electric power.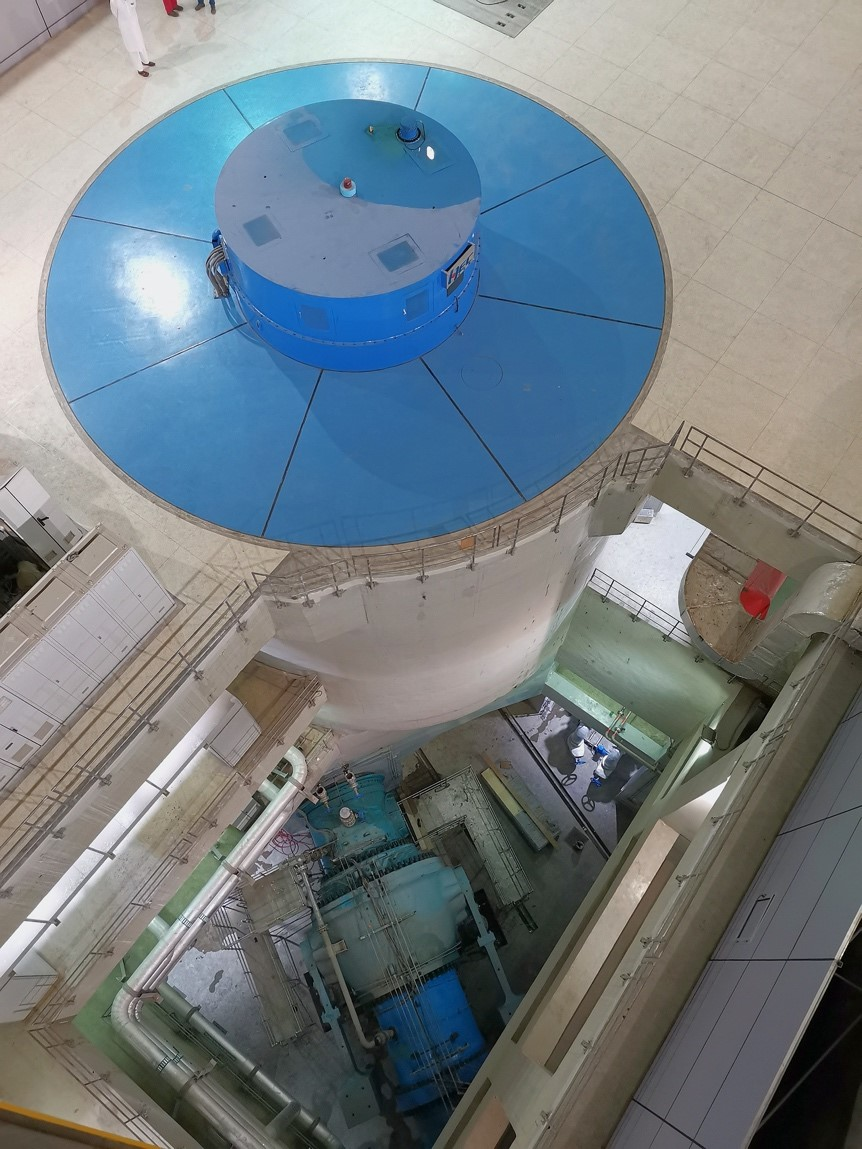 Hydro generator and ball valve
CMEC has overcome tremendous hardships and broken fresh ground in Pakistani-controlled Kashmir in developing and implementing the N-J Hydropower Project. Having escaped bombardment on the Indo-Pakistani border and withstood the onslaught of the COVID-19 pandemic, CMEC members, honoured with dedication and responsibility, has always united as a whole to hold onto its duties, completing every item of work with high standard, superb quality and zero accident.
Pakistan is CMEC's traditional core market. Since the 1980s, CMEC has won a reputation and established a brand in the Pakistani market thanks to the unremitting efforts of its members from one generation to another.