CMEC Signs EPC Contract for Kazakhstan Shymkent 1,000-Bed General Hospital Project
On September 16, Fang Yanshui, general manager of CMEC, held talks with Shetejanov, chairman of Kazakhstan Ontustik Company, Sherikjanovna, general manager of Innovation University Co., Ltd., and Merdzashevich, president of South Kazakhstan Medical Research Institute Co., Ltd., signing the EPC contract of "Kazakhstan Shymkent 1,000-bed General Hospital Project".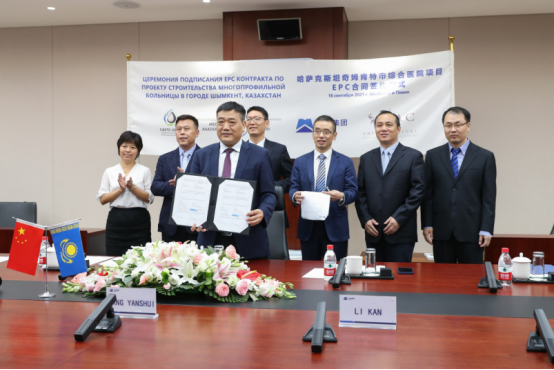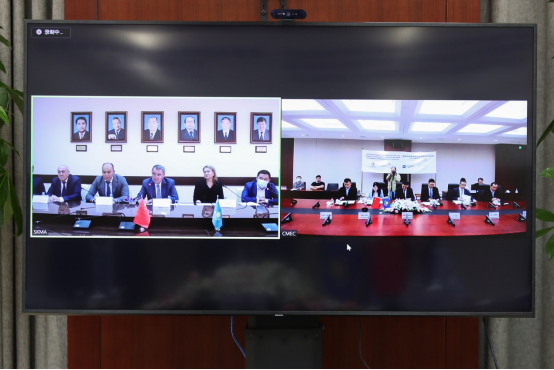 Before the signing, Mr. Shetejanov gave a speech, thanking both teams for their efforts during the preliminary period and congratulating them on the final signing of the contract.
Mr. Fang Yanshui delivered a speech, in which he thanked the owner for its trust and support to CMEC. He hoped that the two teams would work together to commence the project according to a roadmap and take this project as an opportunity to conduct all-round multi-field cooperation with the owner.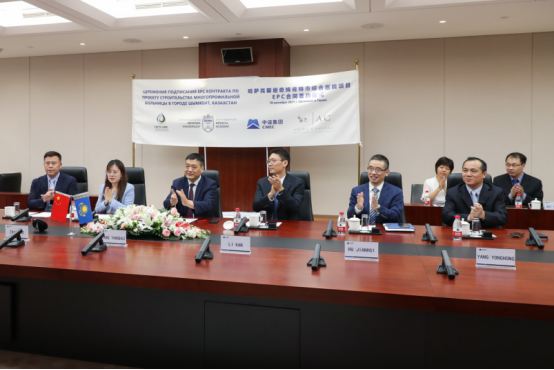 Amid the ongoing overseas epidemic, the signing is another outcome of practicing CMEC's strategy of "stabilizing overseas business and boosting its domestic development" and taking advantage of its overseas arrangements, which is of great significance for CMEC to consolidate the traditional market and expand business areas.
Also attending the signing ceremony were Li Kan, assistant to general manager of CMEC, and heads of the 5th Complete Plants Division, CMEC Hubei and China IPPR International Engineering Co., Ltd.
Edited by Du Shi
Proofread by Guo Ziqiu