CMEC Leader Visits Turkmenistan's Ambassador to China
On August 2, Fang Yanshui, deputy Party secretary and general manager of CMEC, visited Mr. Durdyev, Turkmenistan's Ambassador to China. The two sides had in-depth exchanges on CMEC's development of Turkmenistan market.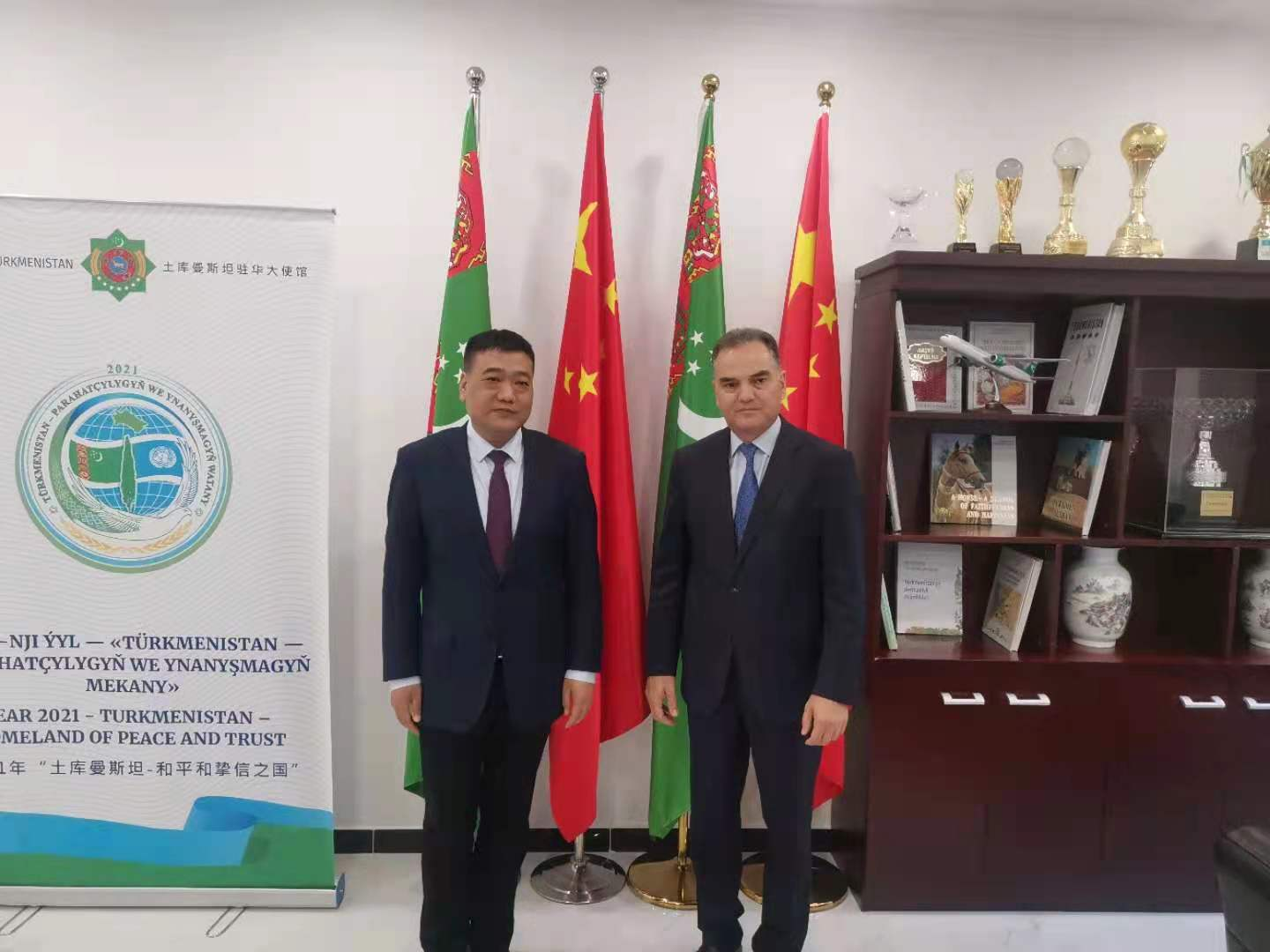 Mr. Fang introduced Mr. Durdyev to CMEC's development, main business, and capability and performance in international engineering, as well as representative projects implemented in the Russian-speaking region.
Mr. Durdyev welcomed Mr. Fang Yanshui, invited CMEC to develop the Turkmen market, and briefed over Turkmenistan's economy and key industries. He would organize video conferences to fully support the cooperation between CMEC and the Turkmen government and enterprises so as to contribute to the development of China and Turkmenistan.
Zheng Guiyin, CMEC's marketing director in Azerbaijan, also attended the meeting.
Edited by Li Wanfei
Proofread by Guo Ziqiu