CMEC's Party Committee Holds Learning and Discussion Meeting for Theoretical Studies Central Group
On the first working day of 2021, CMEC's Party Committee held a learning and discussion meeting for the Theoretical Studies Central Group in January, laying a solid ideological foundation for the 2020 meeting of criticism and self-criticism among Party members in leadership positions.
During the study seminar, Ai Wei, deputy Party secretary of CMEC, led all to study the Opinions of the CPC Central Committee on Raising the Political Awareness among the Party. Zhang Zhiliang, the Party committee member and CFO of CMEC, led the learning of the spirit of the 2020 Central Economic Work Conference. Fan Rong, deputy general manager of CMEC, led the study of the spirit of the important speeches made by General Secretary Xi Jinping at the commendation conference of the national fight against the COVID-19 and the conference of the 70th anniversary of the Chinese People's Volunteers Entering the Democratic People's Republic of Korea to Fight in the War to Resist US Aggression and Aid Korea. Li Kan, the Party committee member and assistant to the general manager of CMEC, led all to learn the Recommendations of SINOMACH on Consolidating the Outcomes of Educational Activities Themed "Staying True to Our Original Aspiration and Keeping Our Mission Firmly in Mind". After summarizing and analysing the background, significance and key content of relevant topics, all the leaders shared in their learning experiences regarding core tasks of CMEC's management and Party building. CMEC's other leaders made speeches on Party building and business development according to learning and discussion themes and their respective responsibilities.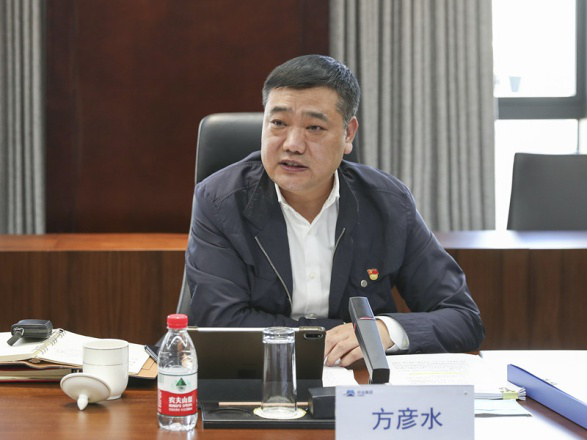 Fang Yanshui, deputy Party secretary and general manager of CMEC, pointed out in his concluding remarks that upholding Party leadership and strengthening Party building are not only the requirements of the Party Central Committee and CMEC's higher Party committee but also the actual needs of CMEC's development. According to Mr. Fang, CMEC remains in a critical period of rising to challenges in 2021. It must adhere to the working guideline of stabilizing overseas business and boost its domestic development and foster the new development paradigm of dual circulations. All the staff must untiringly work to improve their professional capabilities and further unleash their vitality and momentum of development by making innovations in technology, institution and management. The enterprise must make more investments in new energy and energy storage, seize the excellent opportunities in domestic and international markets, and consolidate its market position in the global new energy. CMEC must integrate Party building with operation to raise the political awareness of Party members in a bid to make a big push for its high-quality development.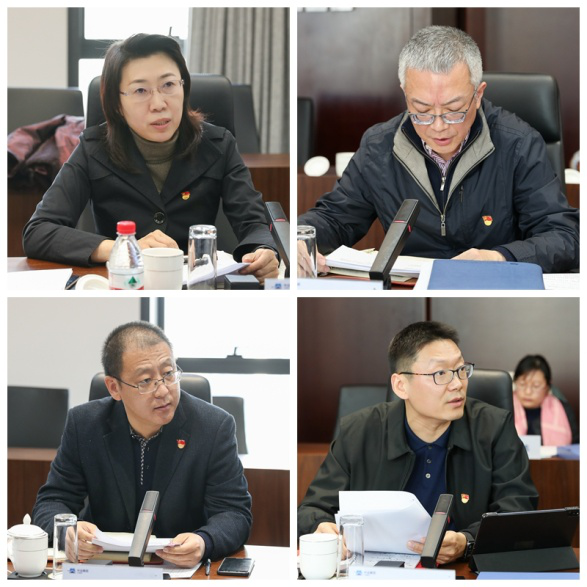 Members of CMEC's leadership team, together with other senior executives and Party committee members, attended the meeting.