Launching ceremony held for the affordable housing project in eastern Sitra, Bahrain
A ceremony was held on December 27 for launching a CMEC-contracted affordable housing project in eastern Sitra, Bahrain. The ceremony was witnessed by the Deputy Prime Minister of the Kingdom of Bahrain and Chinese Ambassador to Bahrain Anwarer. Bahrain's Minister of Housing and officials from the relevant departments attended the kick-off event.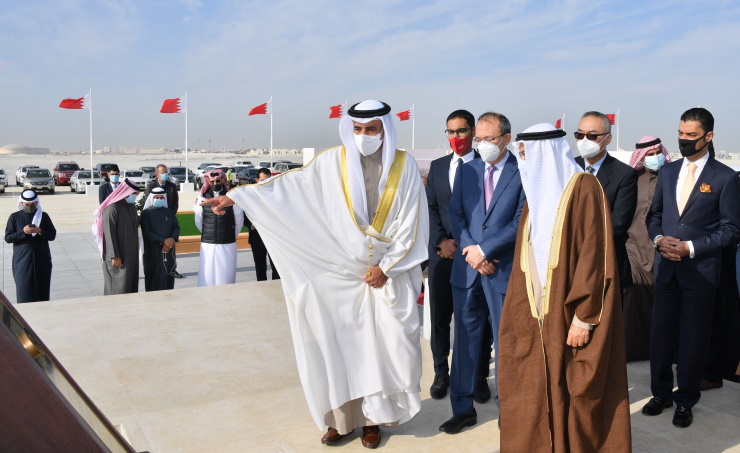 At the ceremony, the Minister of Housing of Bahrain expressed his appreciation to CMEC for overcoming all the difficulties caused by Covid-19 and starting the project on schedule. He said that the Ministry of Housing will work with CMEC to ensure the smooth construction, completion and delivery of the project.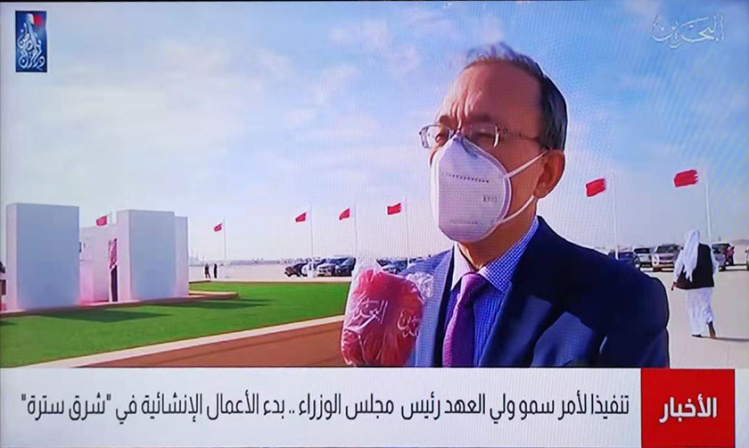 After the launching ceremony, Ambassador Anwarer cordially received CMEC employees working in Bahrain and interviewed the Bahraini media. He extended congratulations on the commencement of the project and encouraged CMEC employees to do a good job under the special circumstances of the pandemic. Anwarer said that the situation of Covid-19 in Bahrain is still serious at present, and the project department should do their best in three aspects. The first is pandemic prevention; the second is scientific management and fine construction so as to lay a solid foundation for CMEC to take root in Bahrain and radiate to neighboring countries; the third is to fully understand the significance of this project to the economic and trade cooperation between the two countries and strive to build the project into a high-quality one.
CMEC staff attending the ceremony includes Ma Chi, deputy general manager of the Middle East Regional Department of CMEC, and all Bahrain-based employees of CMEC Bahrain Branch and Urban Construction Division.