CMEC and Jiangxi Co-op Group Sign Strategic Cooperation Agreement
On October 29-30, a delegation headed by CMEC Deputy Party Secretary and General Manager Fang Yanshui went to Jiangxi for project coordination with Jiangxi Supply and Marketing Cooperatives and signing a strategic framework agreement Jiangxi Co-op Group (hereinafter referred to as the Co-op Group). The signing ceremony was attended by Jiangxi Supply and Marketing Cooperatives Leading Party Group Secretary and Board Director Li Xiaogang and presided over by Jiangxi Supply and Marketing Cooperatives Leading Party Group Member, Deputy Board Director and Co-op Group Chairperson Yang Xiaoqin. At the signing ceremony, Fang and Jiangxi Supply and Marketing Cooperatives Leading Party Group Member and Co-op General Manager Chen Lixin jointly signed the strategic cooperation agreement.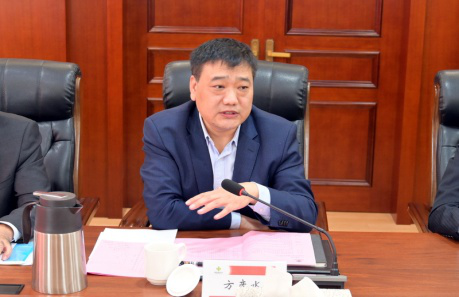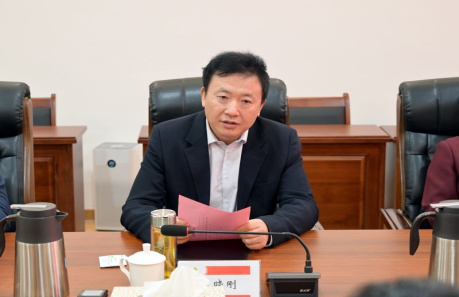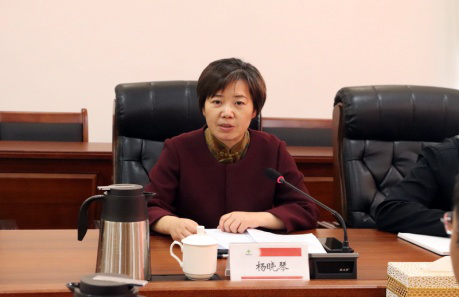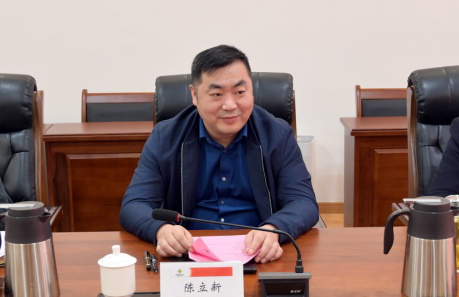 At the meeting, Li Xiaogang introduced the history and development of Jiangxi Supply and Marketing Cooperatives and the Co-op Group and pointed out that thanks to the strong supports and priority given by the CPC Jiangxi Provincial Committee and Jiangxi Provincial Government in recent years, all the cooperatives of the province are applying the new vision of development, implementing the requirements on high-quality development, accelerating enterprise transformation and upgrading, actively cultivating emerging and leading industries, working harder to build a backbone network of urban-rural logistics services, promoting the "Internet + fourth-party logistics", developing the TCM industry, fully building a modern circulation system, actively engaging in the new development paradigm with the two circulations reinforcing each other, and helping achieve the strategic goal of rural vitalization. As a key member of SINOMACH, CMEC boasts strong technical strengths and project management competence and has a number of opportunities for cooperating with Jiangxi Supply and Marketing Cooperatives, which is willing to promote the cooperation between Jiangxi Co-op Group and CMEC.
Fang gave an introduction to the development of CMEC, saying that CMEC is a large international conglomerate with engineering contracting at the core and trade, investment, R&D and international services as its main businesses. CMEC operates in more than 150 countries and regions across the world and has great advantages in engineering construction and overseas resources. He hoped to discuss with the Co-op Group on cooperation in agricultural product trade and cold-chain logistics, and pledged that CMEC will give play to its technical advantages to offer schemes for energy conservation in cold-chain projects.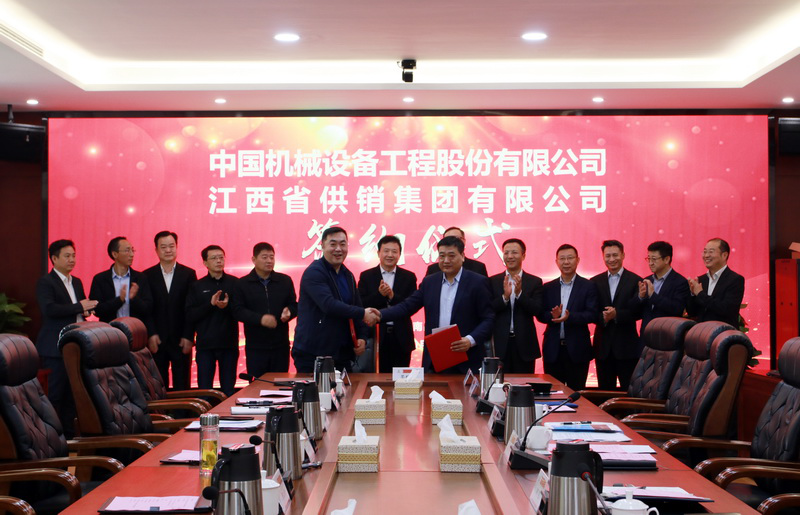 After the signing ceremony, the CMEC delegation visited CMEC Jiangxi Company. Fang affirmed the work of CMEC Jiangxi Company in its preparations for establishment, market development, and business deployment, required it to continue to strengthen internal management and compliance management, intensify business coordination with associate organizations, give play to regional advantages of Jiangxi, and make use of the favorable conditions to build the company into a new business growth point of CMEC in central China.
Also present at relevant activities were CMEC Assistant General Manager Xie Ke and responsible persons of the Department of Strategic Development and Coordinated Management, Department of Trade and Service Management, China National Electric Engineering Co., Ltd., China Machinery International Engineering Design & Research Institute Co., Ltd., China-East Resources Import & Export Co., Ltd., CMEC Jiangxi Company, and CMIE Zhongdian Design Research Institute. (By Li Yang).