CMEC Signs Strategic Cooperation Agreement with Everbright Environment
On October 27, a delegation headed by CMEC Deputy Party Secretary and General Manager Fang Yanshui visited China Everbright Environment (Group) Limited ("Everbright Environment"), warmly received by Everbright Environment leaders including Board Chairman and President Wang Tianyi and Deputy General Manager Hu Yanguo. CMEC Assistant General Manager Xie Ke and Everbright Environment Strategic Development Department General Manager Song Jian signed the strategic cooperation agreement.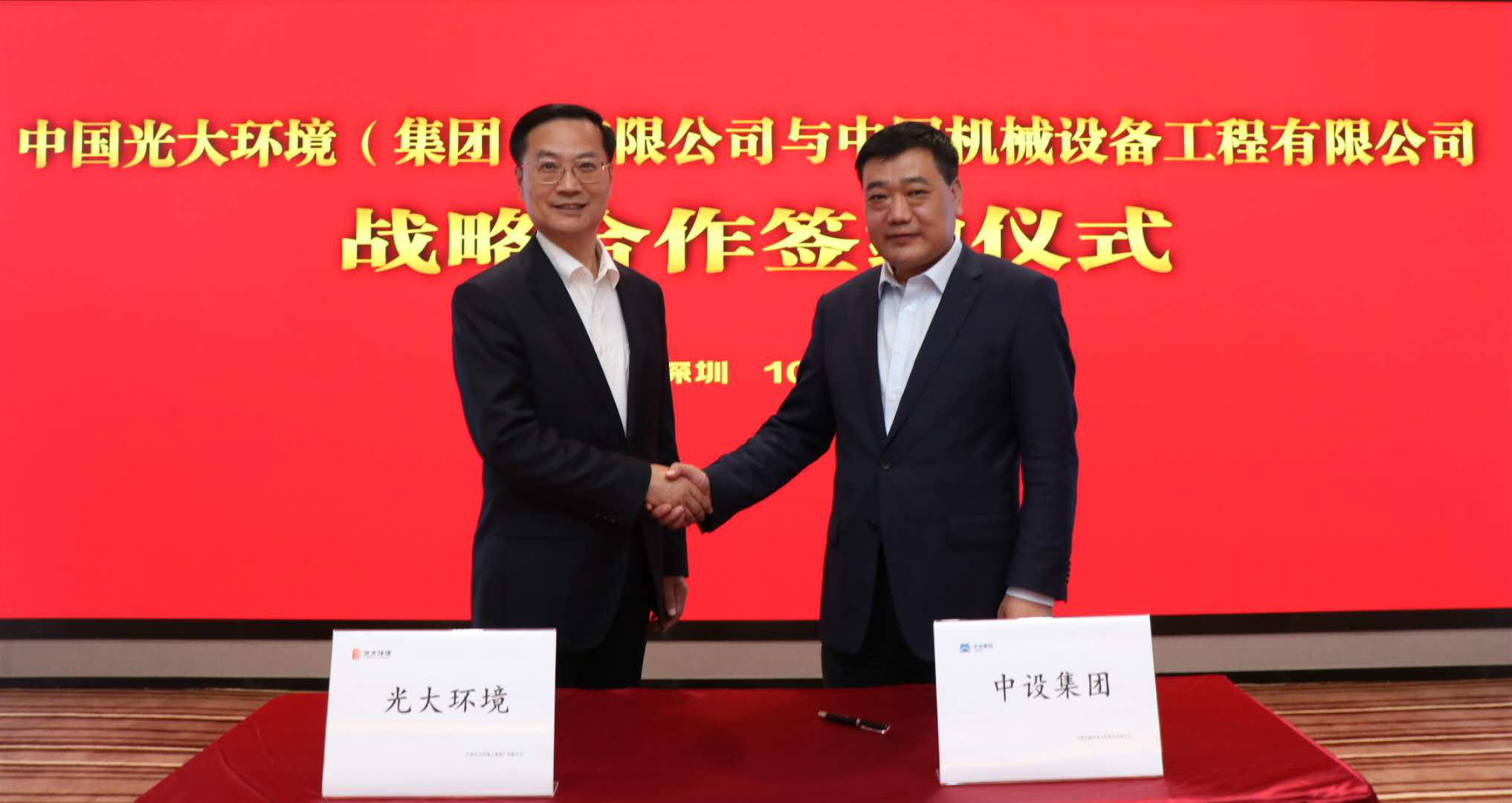 The two sides agreed to, on the principles of mutual benefits, complementing each other's advantages and common development, give full play to their respective professional and resource advantages, work together to establish a long-term strategic cooperation relationship in the fields of garbage power generation, biomass power generation, disposal of hazardous wastes and solid wastes, watershed management, and sewage treatment, and jointly promote international business operations in the field of environmental protection. The integrated business operations and development concept of Everbright Environment are strategically aligned with the integrated "4+X" business operations and the seven key "WE ACT IT" industries of CMEC. The two sides pledged to give full play to their advantages, carry out all-around strategic cooperation, and join hands to make contributions to building a green "Belt and Road".
In addition, the two sides exchanged views on the fields and areas of their proposed cooperation, and arranged relevant follow-up work of specific cooperation projects.