CMEC Delegation Visits Belorussian Embassy in China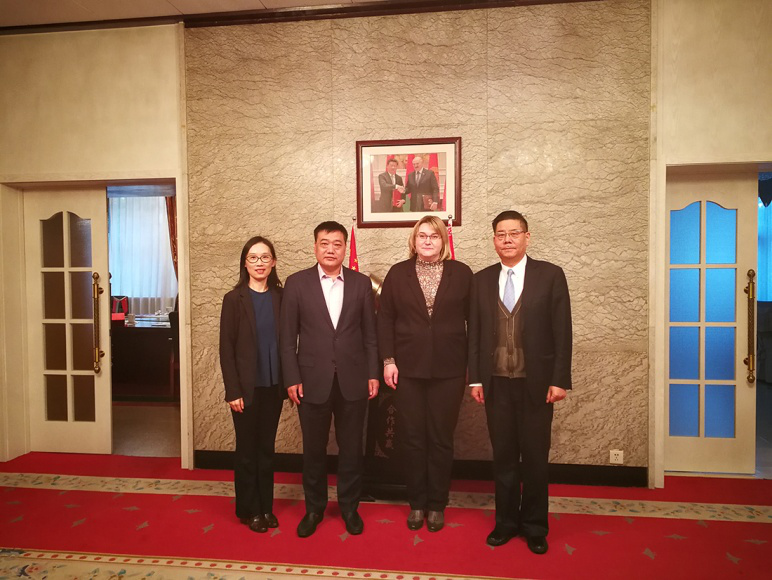 On October 23, a delegation headed by CMEC Deputy Party Secretary and General Manager Fang Yanshui went to Belorussian Embassy in China for exchange visit, making in-depth discussions with Belorussian Charge D'affaires in China Tatyana on deepening business cooperation and expanding cooperation between the two countries. The two sides reviewed their cooperation in Belarus, exchanged views on the existing projects and looked into further cooperation in the future. Meanwhile, Fang hoped that the Charge D'affaires can witness the signing of the MOU document for CMEC's development projects during the 3rd China International Import Expo and thanked the Belorussian Embassy in China for its long-time strong supports to the work of CMEC, which had made CMEC's business in Belarus develop rapidly.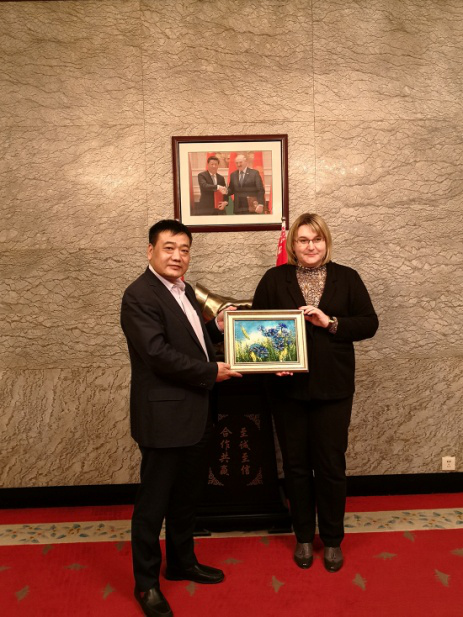 The Charge D'affaires highly affirmed the projects implemented by CMEC in Belarus and said that she will continue to give strong supports to the projects and consider to witness the online signing of the MOU documents in accordance with the work plan.