Laos Ou River Hydropower Station Phase-II Transmission and Transformation Project Receives Taking Over Certificate
Recently, the 230kV Ou River Hydropower Station Phase-II Transmission and Transformation Project (hereinafter referred to as "Ou River Project"), undertaken by CMEC as its general contractor, was granted the Taking Over Certificate (TOC) issued by the owner, marking the completion of the project 7 months ahead of the schedule. It was handed over to the owner and put under warranty.
The Ou River project sits in northern Laos, spanning Luang Prabang, Oudomxay and Phongsaly provinces. It includes three 230kV transmission line projects, one 115kV transmission line project and three substation projects, making itself an important part of the regional power grid in northern Laos.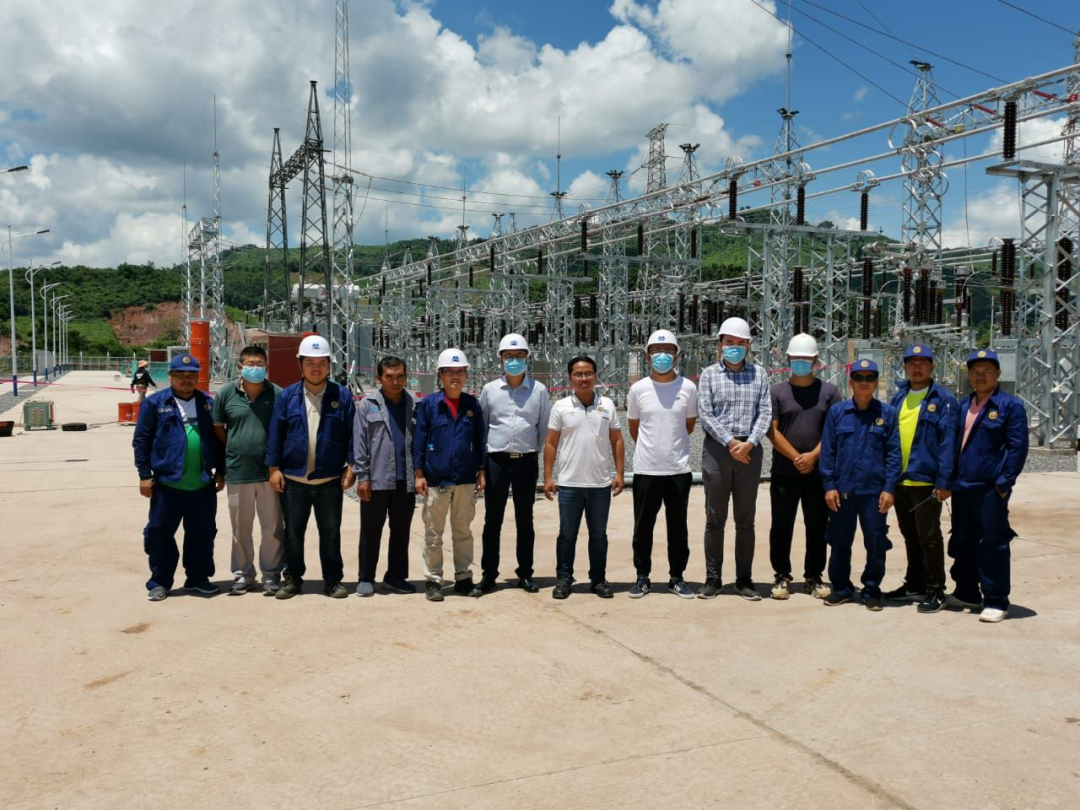 The project commenced in March 2018 and will last for 36 months. The project's transmission lines traverse the mountainous terrain and primeval forests of northern Laos, with its rugged terrain and harsh climate. All members of the project team have adopted a down-to-earth approach to working closely together to overcome difficulties such as scattered locations, abundant rainfall in the rainy season and inconvenient transportation of materials, so as to advance the orderly progress of the project.
The project has been severely affected by the Covid-19 epidemic that broke out in early 2020. At that time when the project was at its peak of construction, the spread of the epidemic overseas prevented the deployment of materials and technical personnel and made it difficult to mobilize labour on site. Facing the enormous epidemic-caused pressure from the construction period and personnel management, the executive staff of CMEC's Representative Office and the project department in Laos voluntarily gave up their holidays and stayed at the front line of the project, implementing epidemic prevention measures in strict accordance with the company's requirements.
Confirming that the local epidemic situation has significantly improved, the staff members have proactively coordinated with all parties to organize the resumption of work and production and paid close attention to the construction period to ensure the project progress. Ultimately, the project successfully passed the owner's acceptance at the end of July 2020 and was highly applauded by the owner. The commissioning of the project has provided a strong guarantee for a steady power supply in northern Laos, delivering great convenience to the local people.
Following the Muang Phin and Nam Xam projects, the Ou River project is the 3rd power transmission project successfully completed by CMEC in Laos in recent years. The strength and high quality of projects demonstrated by CMEC in their execution and management were fully recognized by the Lao government and the Lao owners, representing an influential business card in the Lao market.