Turkey Boron Carbide Plant Project Progresses Smoothly
At 15:58 on September 20 (local time), the first concrete pouring for the #1 joint plant building and laboratory foundation of Turkey's Bandirma Boron Carbide Production Plant, constructed by the general contractor of CMEC, was completed in 8 hours and 20 minutes, with a total of 474 cubic meters. The project team overcame many difficulties and completed the first concrete pouring before the heavy rainfall.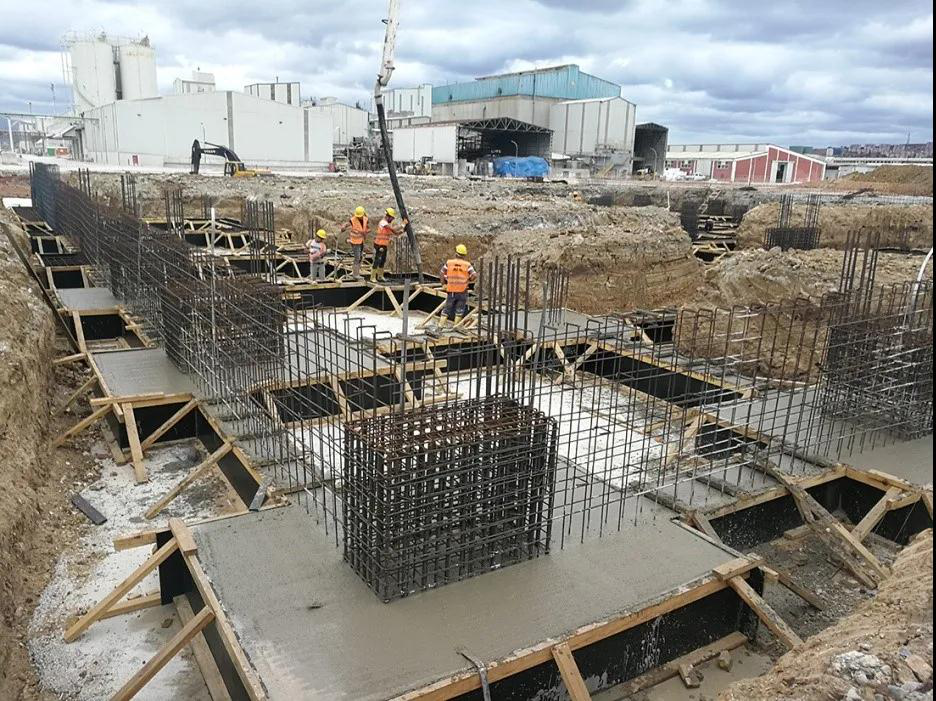 At 7:38 on September 20 (local time), the first concrete placing was started for the #1 joint factory building and laboratory foundation, with equipment roaring and personnel raising their voices. Two 36-meter pump trucks were positioned at the side of the #1 joint workshop and laboratory foundation pit, with six tankers commuting to and from the site for concrete delivery. A carpentry team was inspecting the site back and forth, getting ready to reinforce the formwork at any time. On-site concrete workers, carpenters, electricians, pump operators and third-party laboratory sampling personnel, worked in a coordinated and orderly manner. The final pouring was successfully completed.
Currently, the local area is about to enter the rainy season, and the wind on the site is strong. The project team has paid close attention to the weather changes while speeding up the site construction. It has reasonably arranged the construction sequence and time, and prepared covers and other materials to avoid the impact of sudden rainfall on the quality of concrete construction.
Before the first concrete pouring, the project department had strictly followed the report model of infrastructure project-starting to refine all preparations, actively communicated with the owner to eliminate any doubts. The department had made plans for possible emergencies and conducted careful technical disclosure on safety and quality to the construction and management personnel. During the pouring period, the project department carried out the construction in strict accordance with the Turkish construction codes and the EPC general contracting requirements.
CMEC has been rooted in Turkey for more than 40 years. Most of its previous works are energy and electricity projects. The industrialization project of general contracting is of great significance to the transformation of CMEC in the Turkish market.