CMEC Convenes First Coordination Meeting on Overseas Anti-Pandemic Work
On the afternoon of April 7, CMEC convened its first coordination meeting on anti-pandemic work (video meeting), attended by a total of 120 persons including members of the overseas anti-pandemic work leading group, security heads of relevant business units and subsidiaries (including hosting units), as well as leads of CMEC overseas institutions and project offices in charge of anti-pandemic work. The work was chaired by CMEC Security Director Qian Xuegang.
Fang Yanshui, CMEC Party Secretary, General Manager and Head of the Overseas Anti-pandemic Work Leading Group, stressed that the COVID-19 pandemic is currently spreading quickly, all overseas institutions and project offices of CMEC are under mounting pressure of guarding against imported cases. He said that CMEC had important responsibilities for fulfilling the challenging and complicated anti-pandemic tasks and hoped that all the employees strengthen solidarity and coordination, make concerted efforts, and give full play to the role of the coordination meeting.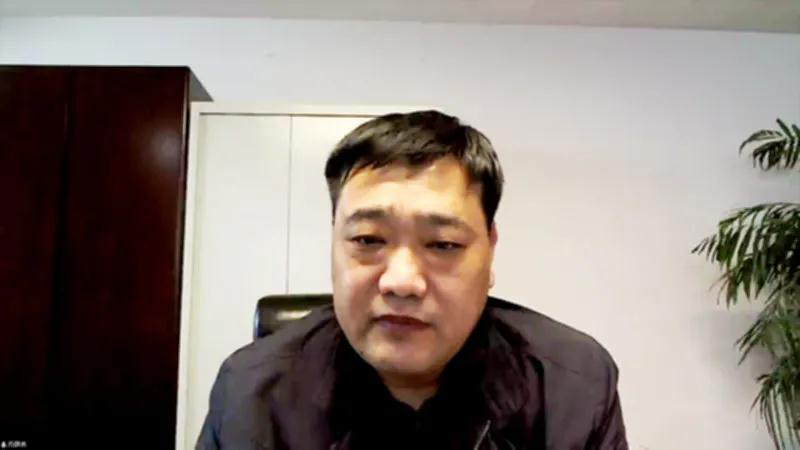 Fang put forward the following clear requirements on the overseas anti-pandemic work: 1. Accurately grasp the changing situation, adjust the work priorities and measures in an appropriate time and according to the actual situation, and strive to achieve goals of "zero infection" of overseas Chinese employees and "zero imported cases from overseas". 2. The leads of CMEC overseas institutions and project offices in charge of anti-pandemic work shall take their responsibilities, supervise, urge and direct local units to in anti-pandemic work, while relevant leaders at home and abroad should take full responsibilities, take an active approach to their work, and work persistently to achieve success. 3. In the face of the pandemic, Party members should play an exemplary role, Party branches should play a role of exemplary vanguard, and principal leaders should stick to their posts, take an active approach to work, and strive to build a strong synergy against the virus. 4. We should form a prevention & control mechanism against overseas pandemic, effectively take the main responsibility for management as the general contractor, apply good practices of China to overseas, bring owners' representatives and subcontractors in the mechanism, follow unified command, requirements and management, and create conditions for closed-off management.
Fang required overseas institutions and project offices must communicate closely with Chinese embassies (consulates), comply resolutely with their unified instructions, and must not go abroad or return to China without their permission.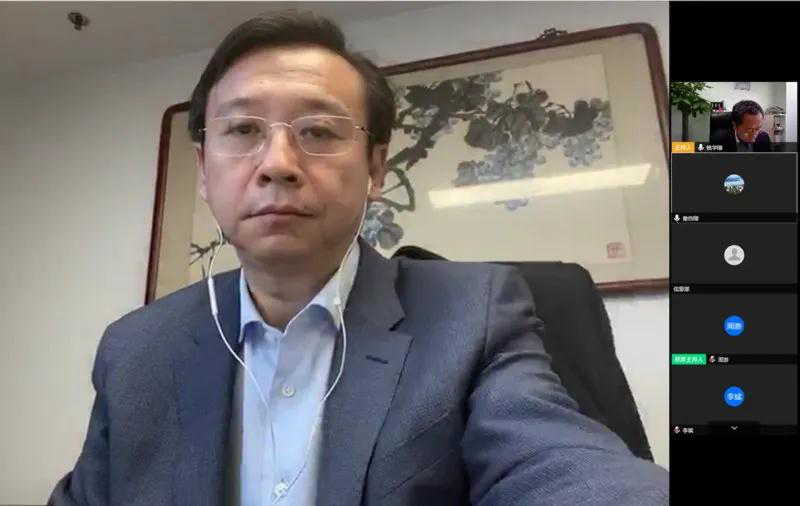 Tong Zigang, CMEC Deputy General and Head of CMEC Overseas Anti-Pandemic Work Group, noted that overseas employees are the most valuable asset of CMEC and are concerned about every employee at such a challenging time. Tong required all employees to conscientiously study the guiding principles of the speech delivered by Fang, effectively implement the principles in the actual work, and try all out to fulfill the tasks of guarding against overseas pandemic. Tong made work arrangements in the aspects of implementing the five basic functions of work group, improving the organizational institution, carrying out the reporting and meeting mechanism, establishing WeChat groups and ensuring medical protection, etc.
Fang, on behalf of the Party Committee and the leading body of CMEC, expressed his sympathy over and heartfelt thanks to all expatriate staff and their families for their hard work. Moreover, he sent his best regards to all the employees.
At the meeting, the leads for overseas pandemic prevention and control in 44 countries made speeches on their specific situation, and presented problems on materials for overseas living and pandemic prevention and control, period of validity of visa or license, and exchange collection, etc.