A Friend in Need is a Friend Indeed
On January 27, the Chinese Enterprises Chamber of Commerce launched an initiative for supporting China to combat the 2019 novel coronavirus (2019-nCoV). Subsequently, CMEC Ukraine Representative Office launched an initiative to DTEK (owner of the Nikopol 246MW PV Power Station Project) and Naftogas of Ukraine (owner of the 丘德尼夫25MW PV Power Station Project), receiving the active response of the owners of the Ukrainian projects of CMEC.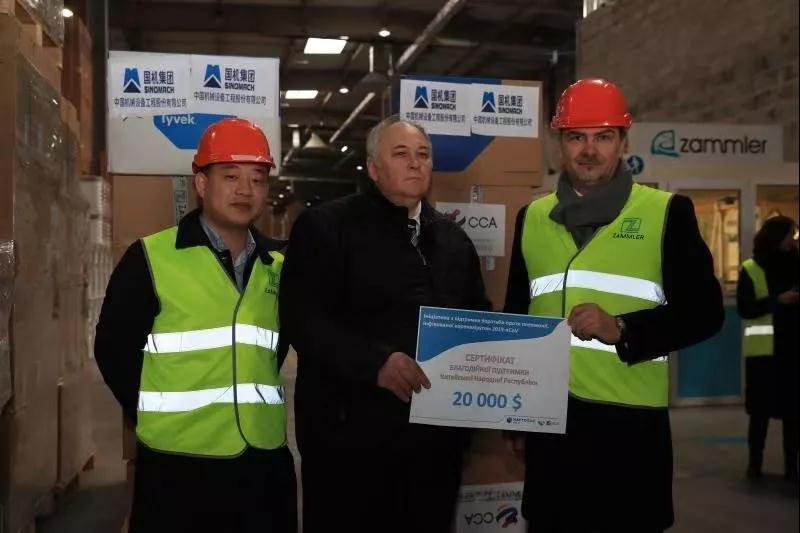 On February 4, CMEC Ukraine Representative Office organized a donation ceremony at the designated warehouse. At the ceremony, Song Zhiwei, Deputy Representative of CMEC Ukraine Representative Office, first of all expressed his thanks to the project owners for their donations of medical supplies to China's epidemic areas at such a critical moment. Subsequently, DTEK New Energy Company PR Department Director Liudmila and Naftogas of Ukraine General Manager Yevgeni handed the medical supplies to the Chinese Chamber of Commerce in Ukraine.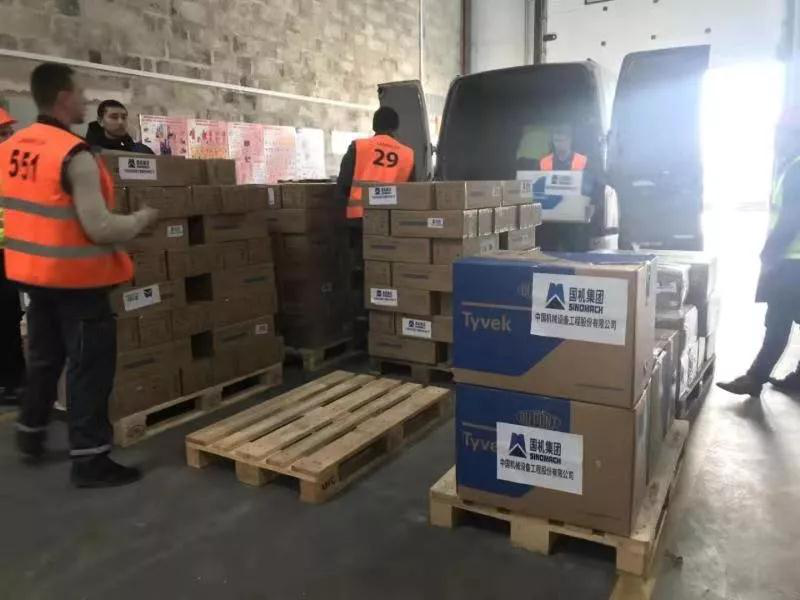 The medical supplies donated by CMEC Ukraine Representative Office will be immediately delivered to the designated hospital in the name of CMEC. Through the activity, we have received a total of 150,000 medical surgical masks, 813 protective suits, 2,000 N95 masks, and cash USD20,000.
The donation ceremony was reported by Ukraine National TV Station and the Correspondent Station of the Xinhua News Agency in Ukraine.