Seize the Glorious Youth and Live It to the Full
Forge Ahead with High-quality Development of CMEC
"We fight against trials and hardships. Let's seize the glorious youth and live it to the full. We are united as one to be gung-ho and focused. The more arduous the uphill struggle is, the greater our efforts will be."
On January 16, the second day of the 2020 Party Building and Business Operation Conference of CMEC, Bai Shaotong, Party secretary and chairman of the company gave a summary speech and cited "golden words" from General Secretary Xi Jinping's congratulatory speech for the New Year. He inspired all the staff to strive for more brilliant achievements, make new breakthroughs, and reshape a promising future.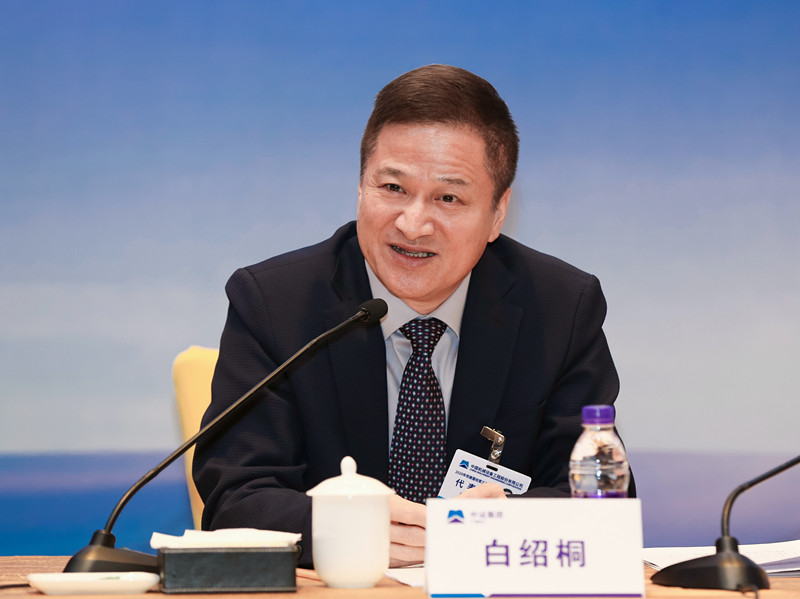 In his concluding remarks, Bai Shaotong fully affirmed the achievements of CMEC in 2019 and expressed sincere gratitude for the endeavors of all employees and their family members. He also paid highest tribute and best wishes to retired personnel.
While affirming achievements, Bai also emphasized that the company must find problem-orientated solutions, deeply realize difficulties and challenges ahead, work hard at self-improvement and accommodate to ever-changing internal and external business environments. Only in this way can CMEC come through rains and storms and forge ahead.
In a comprehensive and detailed way, Bai analyzed both the internal and external predicaments facing the Group. He took the dilemma confronting the company as an uphill battle to fight. For any enterprise, the process to grow stronger and more flexible is not an easy one, but requires aspiration and courage, he said. The entire staff needs to face up to challenges and plights rather than evade problems, and by doing so, CMEC will be able to get out of trouble with effective and feasible measures, he added.
With regard to the general guidelines for the year of 2020 and beyond, Bai pointed out that the company will be guided by Xi Jinping Thought on Socialism with Chinese Characteristics for a New Era, and thoroughly implement his statements on SOEs' reform, development and Party building. The company will take Party leadership and Party building as its guide, serving China's national strategy as its responsibility, creating value as the core, and promoting economic development as its direction, and strive to become a world-class competitive engineering contractor, service provider, and an important force for the implementation of the "going global" strategy and the "Belt and Road" Initiative.
Bai Shaotong said that CMEC will enhance Party building, reform, development, and operation management for long-term corporate development, and spare no efforts to complete all the tasks for 2020 assigned by SINOMACH and the board of directors. To attain the above goals, all employees must live up to "five expectations", he further stressed. The first is to stand firm politically and bear in mind the responsibility and mission of CMEC as a central SOE. The second is to unswervingly adhere to the socialist market economy as the direction of reform and development of the company. The third is to vigorously promote innovative and coordinated development. The fourth is to strengthen team building, especially the building of the ranks of cadres and technical professionals, and create favorable conditions for them to grow and display their talent. The fifth is to consolidate Party leadership and strengthen Party building in an all-round way, so as to provide a solid guarantee for the sound and high-quality development of CMEC.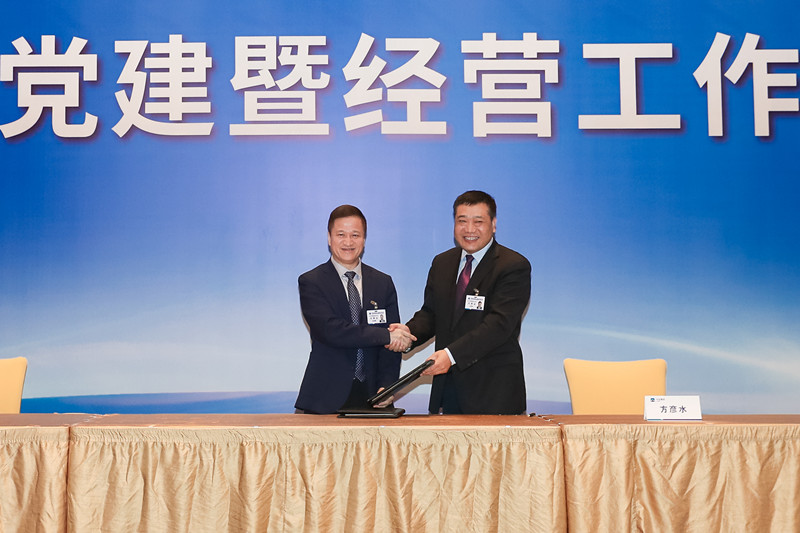 In response to the opinions and suggestions put forward by delegates in the group discussion on the 15th, CMEC leaders carefully studied them one by one overnight. At the meeting on 16th, general manager Fang Yanshui made a reply on nineteen priorities in eight fields, including major issues concerning corporate development, further coordinated development, the position and function of regional centers, days to "tighten our belt", system improvement, talent cultivation, investment, and finance. Thus the key points of work are further clarified.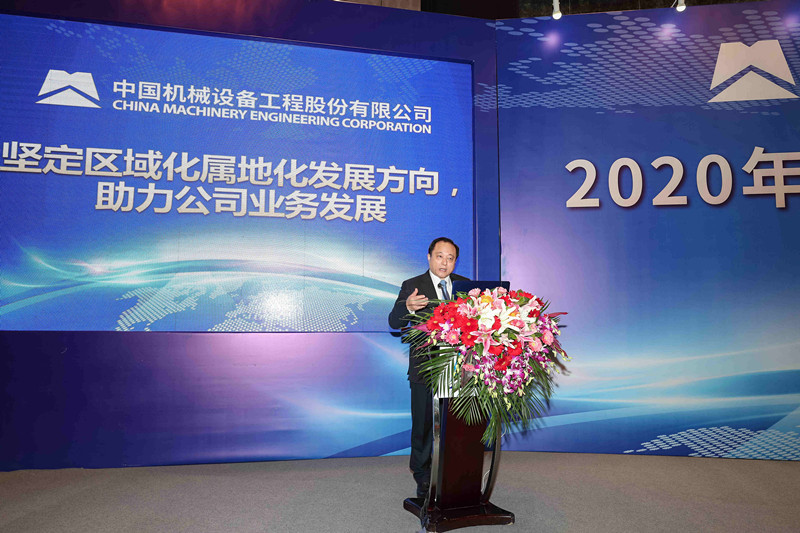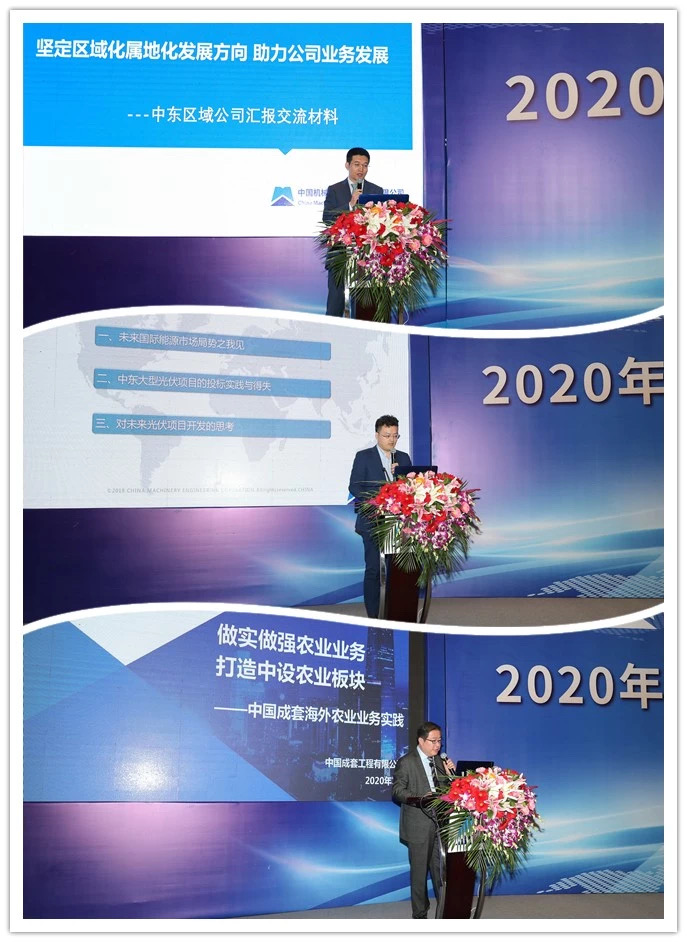 To optimize the allocation of resources, adapt to market changes and requirements, and promote the transformation and upgrading of the company's business, CMEC has done a lot of fruitful work and accumulated some valuable experience in overseas regional platform construction, new energy and agricultural business development. For more sharing and communication, the company invited Ma Chi (vice general manager of the Middle East Company), Zhang Shuai (chief engineer & site manager of the Lupushanni Photovoltaic Power Station Project in Ukraine) and Tian Donghang (manager of the third engineering and trade department of COMPLANT) to share their work experience at the conference, which was welcomed by the participants. The experience sharing session was presided over by Zhang Jianguo, deputy general manager.
At the meeting, a ceremony was held for signing the Letter of Responsibility for Business Objectives and the Letter of Responsibility for Party Conduct and Clean Business Conduct. First, Chairman Bai Shaotong and general manager Fang Yanshui signed the Letter of Responsibility for Business Objectives. Then, they signed the two documents with representatives of subordinate enterprises.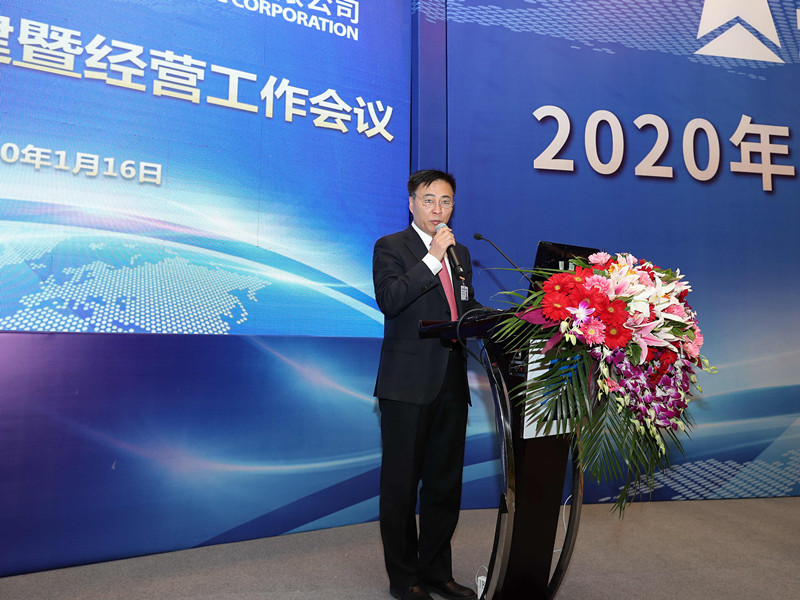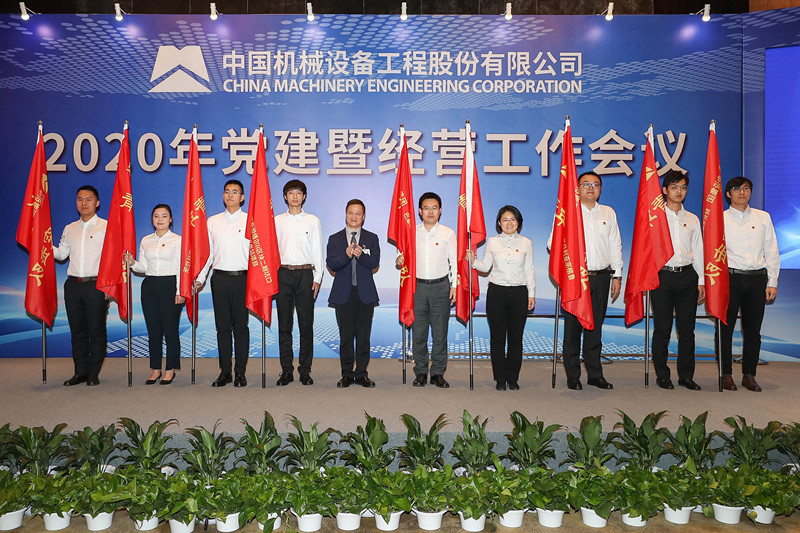 Next, the Party committee held a flag-giving ceremony and Bai Shaotong presented each of the nine youth task forces with a flag. The whole rite was hosted by Yu Bo, deputy Party secretary of CMEC.
The participants unanimously believed that the conference fully carried forward democracy, widely rallied consensus and achieved the expected results. It was a lively, pragmatic, effective, and important conference held in the key development period of CMEC to unify ideas, gather strength, heighten spirit, and plan for future development.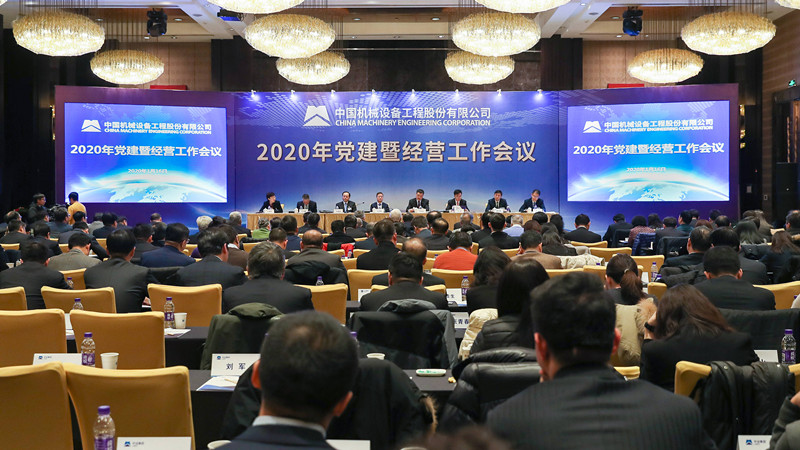 All the cadres and workers of CMEC will be more closely united around the Party Central Committee with Comrade Xi Jinping at its core, act in strict accordance with Xi Jinping Thought on Socialism with Chinese Characteristics for a New Era, and fully implement tasks assigned by SINOMACH and SINOMACH Engineering Group. Under the leadership of the Party Committee and the Board of Directors of CMEC, all employees will remain true to their original aspiration, keep their mission firmly in mind, seize every minute, live up to their youth, and strive to write a new chapter in the high-quality development of CMEC.