China-Europe Train "CMEC" Transports PV Equipment to Support "Belt and Road" Construction in Ukraine
At 5: 00 p.m. on September 18, as the autumn rain pattered, the China-Europe Train "CMEC" loaded with 41 containers of goods departed from Zhengzhou Railway Container Distribution Center to head for the hinterland of Europe thousands of miles away.
It is the 482nd time for China-Europe Train (Zhengzhou) to pull out of stations this year and the 1490th time after its first operation in 2013. The Train was loaded with photovoltaic equipment which will be used for Nikopol Photovoltaic Power Plant project, the largest infrastructure project in Ukraine along the "Belt and Road." Ukraine's night sky will be more beautiful, thanks to the "Made-in-China" equipment.
Ukraine was one of the first-batch countries to respond to the "Belt and Road" Initiative which was proposed in 2013. Over the past 5 years, the Initiative has been put into operation in Ukraine and infrastructure construction has become a new highlight of China-CEEC cooperation.
In April 2018, China Machinery Engineering Corporation (CMEC) signed a green energy project contract with DTEK Energy Group, Ukraine's largest private energy company. The solar photovoltaic power station, built in Central Ukraine, will become Europe's third and largest single photovoltaic power station. The construction is expected to be completed by the end of this year and will be officially connected to the grid for power generation in March next year, ensuring the electricity is accessible to 100,000 people, and reducing 300,000 tons of carbon dioxide emissions annually.
From Aeolus tires, imported cars to photovoltaic equipment, the faster special train has attracted more and more goods, expressing "Henan Voice" during the construction under the "Belt and Road" Initiative. So far, the China-Europe (Zhengzhou) Train has been operated for 1490 times (including 849 outward trips and 641 return trips), transporting goods with a value of US$7.535 billion and a weight of 732,200 tons. It has led the family of China-Europe Trains regarding overall operation ability.
"The safer and faster China-Europe Train (Zhengzhou) would save one month compared with maritime transport. The support capability of one-stop services of international multimodal transportation is reassuring." Cao Qing, General Manager of the 4th Complete Plants Division of CMEC, expressed the original intention of selecting the China-Europe Train (Zhengzhou) to transport equipment.
Based on Zhengzhou, the China-Europe Train (Zhengzhou) has connected China with other countries. Today, it has become the "Golden Train" of the land-borne trade between China and Europe, serving the "Belt and Road" to promote the Land Silk Road of Henan province to expand. At present, freight trains operated by Zhengzhou International Hub Development and Construction Company include China-Europe trains from Zhengzhou to Hamburg, from Zhengzhou to Munich, and from Zhengzhou to Tashkent. This year, three international lines will be opened, including a line from Zhengzhou to Liège, Belgium, a China-ASEAN one from Zhengzhou to Hanoi, Vietnam, and a China-Europe one from Zhengzhou, through the Suifen River, Heilongjiang province, to Europe.
The special train has connected China with other countries, producing positive impacts on the east, middle, and west of China. Starting from a point but developing a vast network, the China-Europe Train (Zhengzhou) has driven Henan province to be closely integrated into the development of the "Belt and Road" Initiative.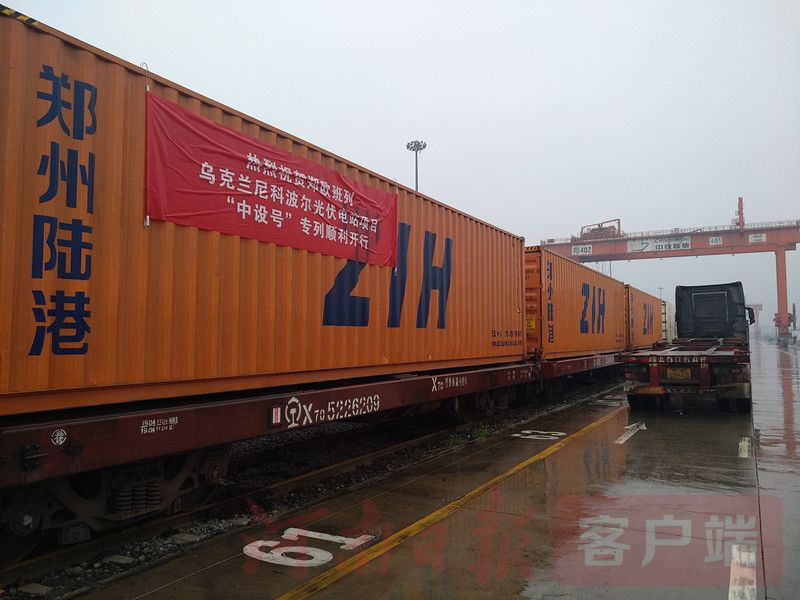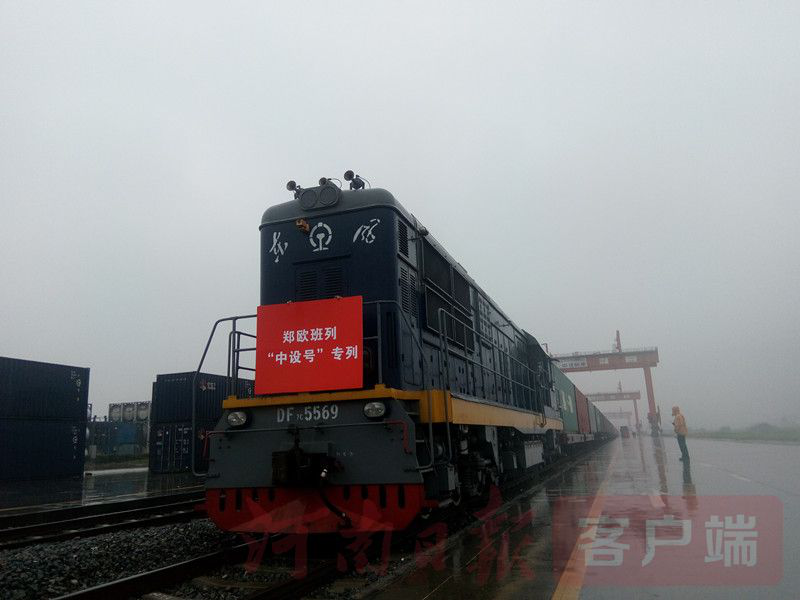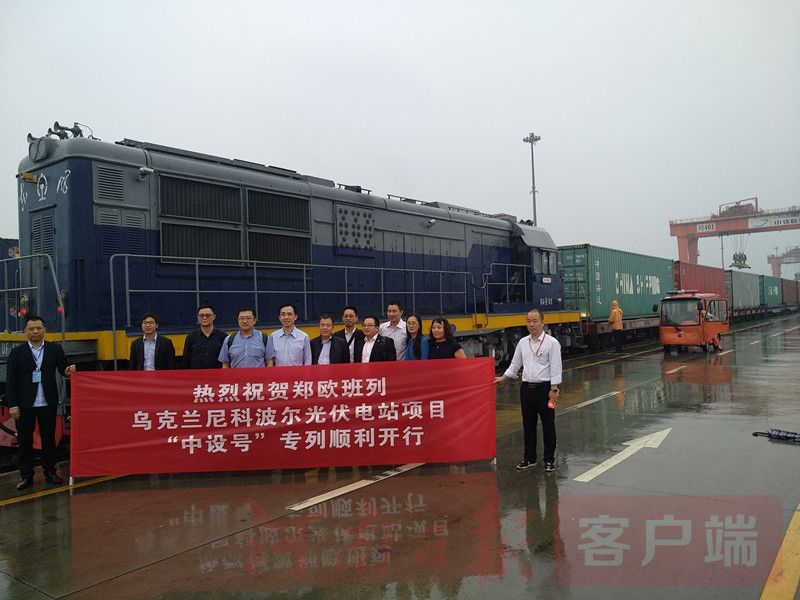 Relevant links are as follows: