Leaders Visit Silk Road International Cooperation Park Project Site
In spite of the intense heat of summer, relevant leaders including SINOMACH Chairman Ren Hongbin,Deputy Secretary of CPC Ningxia Committee On July 24, the delegation headed by SINOMACH Chairman Ren Hongbin visited the project, which was the first leg of his tour to SINOMACH's subsidiaries in Yinchuan. At the project site, the delegation listened carefully to the report on the progress of the project and business operations of CMEC Yinchuan Company, fully recognized CMEC's work in Yinchuan and pledged that SINOMACH will give strong support to CMEC's project of Silk Road International Cooperation Park in the bonded area of Yinchuan.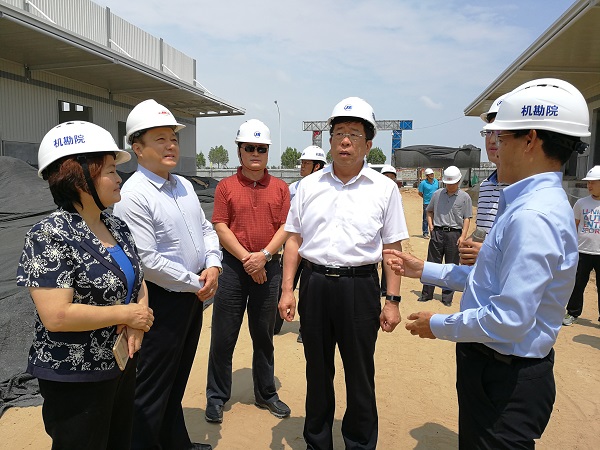 On the afternoon of July 24,
Jiang Zhigang and Ren Hongbin had a discussion on deepening the cooperation between SINOMACH and Ningxia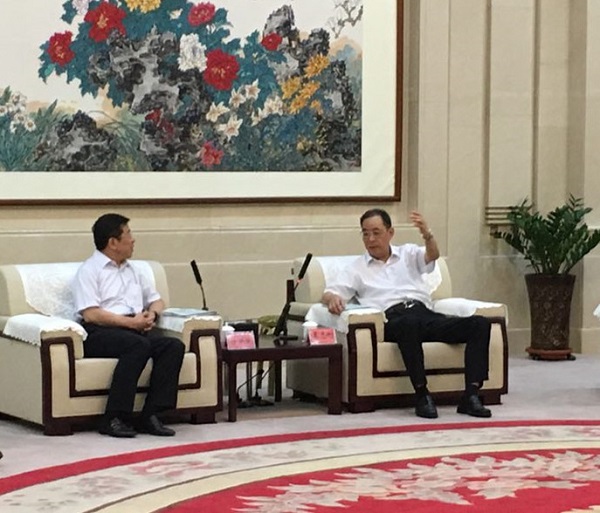 On the morning of July 18, the delegation headed by Jiang Zhigang visited Yinchuan Comprehensive Bonded Zone to make a survey on the project; in July 27, Yinchuan Municipal Party Secretary Jiang Zhigang and Mayor of Yinchuan Municipality Bai Shangcheng visited the project separately, accompanied by the officials who were present at the meeting for project observation and analysis on the economic situation of Yinchuan in the first half of 2017. Jiang and Bai fully recognized the project and said that the Party Committee and Municipal Government ofYinchuan attach great importance to key projects of CMEC. They said that CMEC has set a clear goal of development and taken effective measures, and pledged to strongly support and promote the project.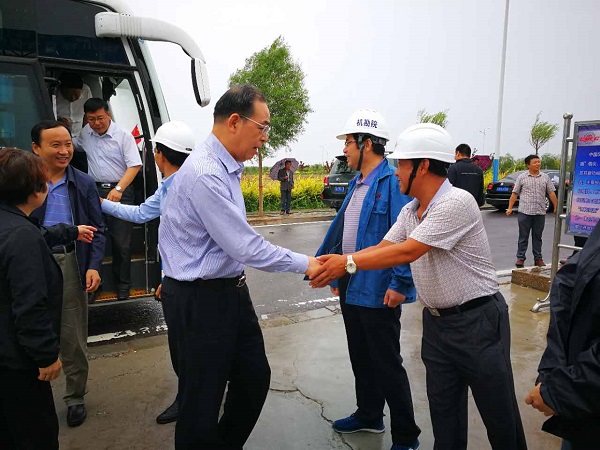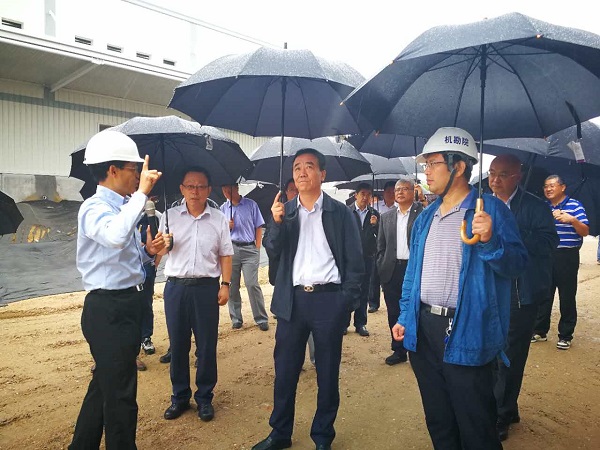 Jiang, who had visited the project twice within ten days, said that CMEC will continue to maintain a good development momentum of investment in Yinchuan and speed up the construction in the future, and emphasized that he expects the sustainable development of the project as soon as possible.
On July 18, CMEC Vice President Zhang Jianguo was invited to attend the signing ceremony of capital increase agreement of CMEC (Yinchuan Comprehensive Bonded Area) Company. At the ceremony, Zhang made an enthusiastic speech, thanking and Xi'an Jikan Research Institute for their investment in the Yinchuan Company, ensuring a bright future of business development of CMEC Yinchuan Company. He hoped that CMEC Yinchuan Company, under the great support of the two shareholders, can adopt the "Yinchuan Model" by which local advantages of central enterprises can be given play to and synchronous development of bonded logistics, bonded processing and import & export trade can be ensured. After the ceremony, Zhang attended the roofing ceremony of the park.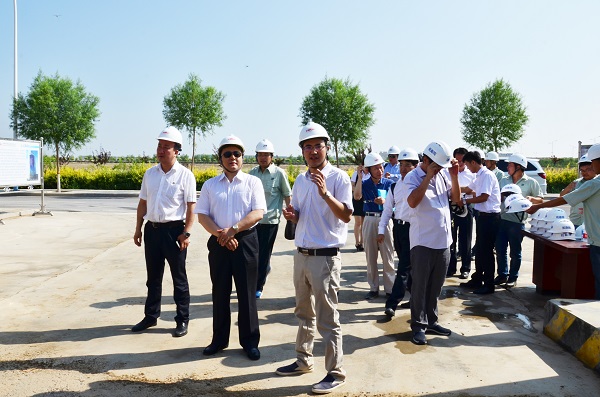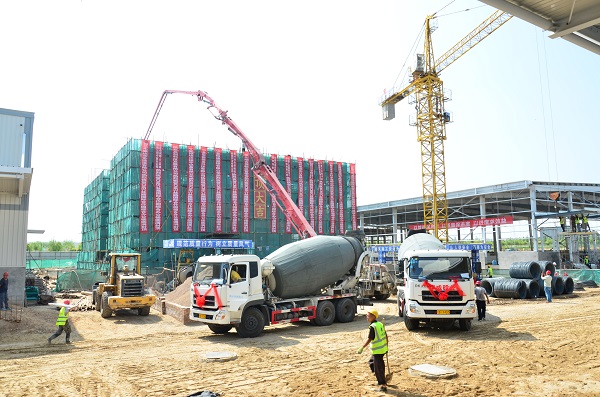 We believe that, under the support of leaders of SINOMACH, the Head Office of CMEC and Yinchuan Municipal Government, CMEC Yinchuan Company shall better seize the development opportunity of "Belt and Road", especially, utilize the regional advantage of Yinchuan as an important "Belt & Road" city, take a down-to-earth attitude and keep on innovation, so as to usher in a new stage of development and live up to the expectations of the head office and leaders at all levels.